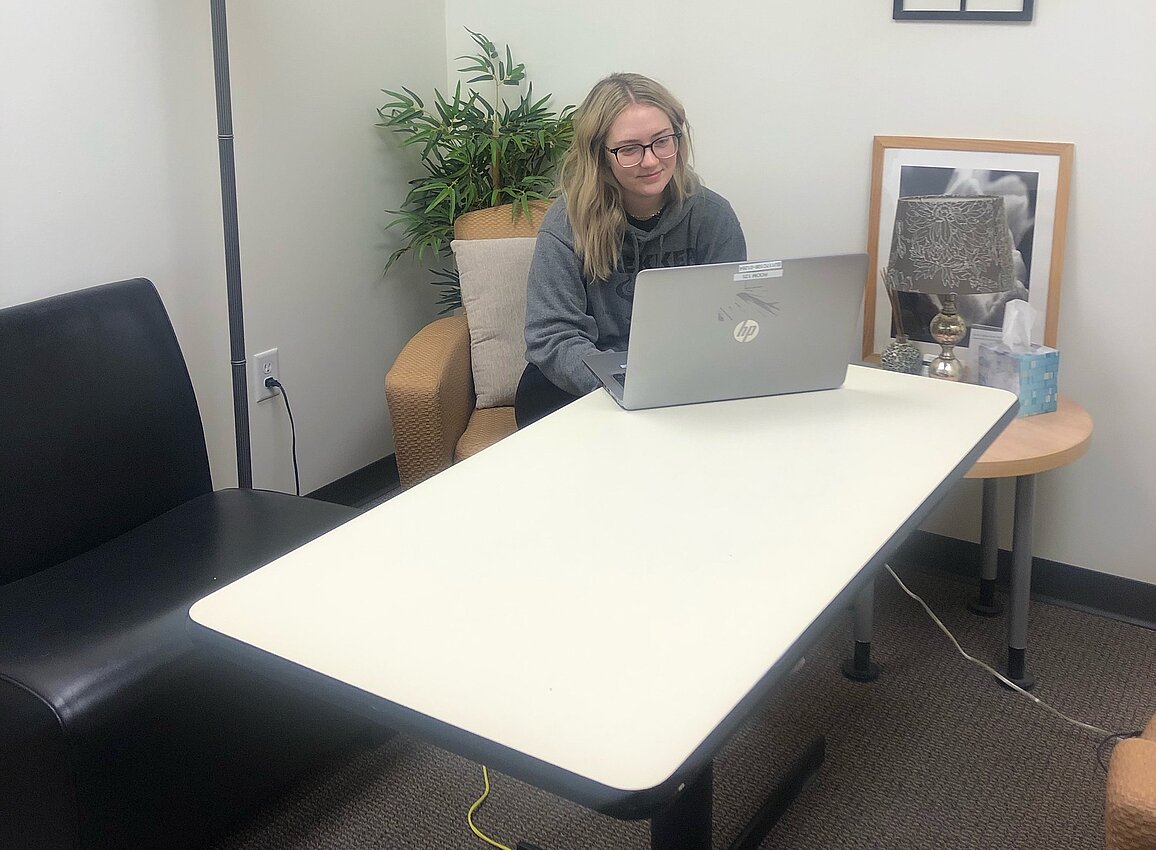 NDSU Community Counseling Services reflects on transition to telehealth during pandemic
North Dakota State University Community Counseling Services has been offering support to the surrounding community for more than 30 years, but sessions this past year have looked a little different. CCS, which is operated by the graduate program in counseling, began offering counseling services through telehealth starting in August 2020.
"Online counseling existed prior to the pandemic, but it was certainly not the major platform," said Jessica Danielson, assistant professor and CCS clinic director. "The pandemic hit and now every single counselor in the United States is doing things this way. It was messy, but now that it's here and we've been doing it for about a year, I don't see it going away."
Danielson explained that sessions look similar to traditional face-to-face counseling. There is the initial paperwork and questionnaire, followed by genuine conversation between clients and the advanced graduate students working to complete their practicum requirements. Counselor education faculty members continue to supervise student counselors to ensure the delivery of ethical, culturally-competent and professional practice.
"Our counseling students have demonstrated resilience, flexibility and high professionalism during the transition to Telehealth counseling, despite their initial hesitation and the quick implementation of these new services at NDSU Community Counseling Services," said Danielson.
There has been an increase in anxiety and depression concerns, relationship issues, stress and fatigue, as well as sleeping difficulties since the pandemic began. Danielson attributes this to people not being able to resume their normal routines and the lack of opportunities to socialize.
Counseling is an excellent way to explore relationship challenges, self-awareness/self-care, stress, anxiety, depression, grief and other social and emotional issues. Telehealth makes access to services more convenient and attainable for more people.
CCS is here for individuals within our community to discuss personal challenges of the pandemic and regular life. Now that things are slowly beginning to return to a new normal, some may find benefit in discussing what the next few months and years could look like for them.
NDSU CCS follows the academic calendar, operating Monday through Thursday from 10 a.m. until 7 p.m. To learn more or to schedule an appointment, call 701-231-9750.