Master of Accountancy
Our MAcc program was recently ranked as a top-20 program in national Certified Public Accounting (CPA) exam pass rates. Compared to CPAs without a master's degree, graduates of our program consistently excel in placement prior to graduation, pass rates on the CPA exam, and the rate of advancement within their professional careers.
Master of Business Administration
Our recently redesigned MBA program blends quality, flexibility, and value as it primes mid-level professionals to advance their careers. Classes are held weekday evenings at Barry Hall, in the heart of the downtown business community (with the exception of a few that are delivered online). Students can concentrate in a variety of areas such as finance, business analytics, digital marketing, leadership and management, and more.
Master of Business Administration in Agribusiness
Tailor made for current and future leaders in agribusiness, the Ag MBA combines the strengths of NDSU's College of Business with the Department of Agribusiness and Applied Economics. Designed for both full- and part-time students, including working professionals, the curriculum focuses on the intersection of business and agriculture.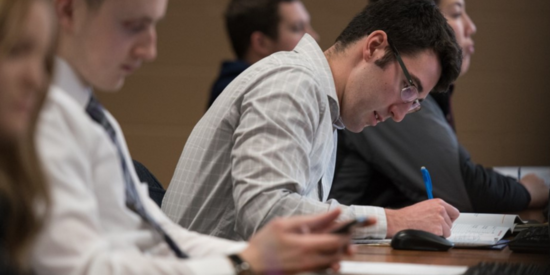 Master of Science in Business Analytics
This program is designed to advance graduates' understanding of business analytics and the role data play in decision-making. Enterprise systems and the rise of "big data" are creating unprecedented opportunities and challenges for today's modern organizations. The ability to apply cutting-edge data analytics tools and methodologies will be crucial to success in the competitive world of business.
Master of Supply Chain Management
This fully online degree program focuses on areas such as supply chain management, data analytics, spreadsheet modeling, and crisis and change management, training graduates to become leaders in the next generation of digital enterprise. These skills are widely applicable to industries like manufacturing, agriculture, energy, and health care.

MS / Master of Transportation and Urban Systems
This fully online degree program focuses on issues such as emergency and disaster response plans, security programs, and transportation planning processes. Graduates of the program go on to apply their training and expertise in fields such as transportation security, environmental compliance, and intelligent transportation systems.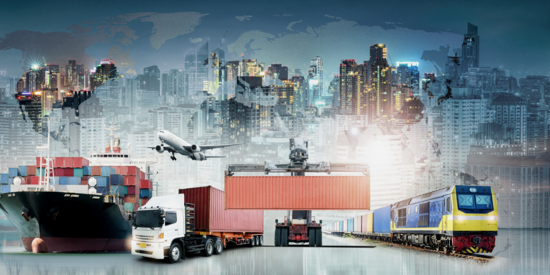 Transportation and Logistics
This program takes an interdisciplinary approach to transportation and logistics and attracts students with backgrounds in transportation and logistics, agribusiness, applied economics, civil engineering, construction management, emergency management, finance, geosciences, industrial/manufacturing engineering, and supply chain management.