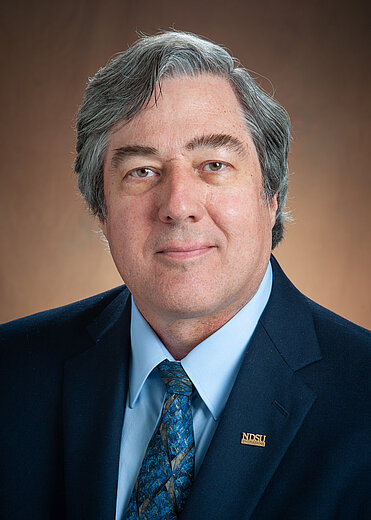 Greetings From the Chair
Dear CEE Bison community,
The year 2020 will likely go down in history as a period of great challenges and great transitions. Our students have learned to utilize a HyFlex learning platform, with three modes of instruction: many of our students have been in the classroom all fall semester, many have been participating live in classroom lectures and labs from remote locations, and recordings have been made for those not able to participate live. This transition has invested a new competency in the student body, a capacity to adapt and to function within loosely organized remote teams. Just as our younger generations grew up in the age of the internet, our current students will become the native hybrid/remote workforce of the future.
We proudly offer a new BS degree in Environmental Engineering. Our faculty worked steadfastly the past two years to develop its curriculum, and our inaugural class of 2020 is becoming prepared to design solutions contributing towards human and environmental health. For example, Dr. Wei Lin is leading a state-wide effort to measure covid in wastewater, and contribute towards our understanding of community spread and risk management. We welcome our newest environmental engineering faculty member, Dr. Syeed Iskander, who has expertise in municipal landfills and leachate, organic waste management, and micro-plastic environmental hazards. This major already contributes toward the COE dean's initiative on diversity and inclusion, with over 50% female students.
Our department continues to foster a community of engineering graduates with hands-on, project-ready competencies. Thanks to the many industrial/agency partners who continue to hire our students as interns and graduates. And, thank you to our successful graduates who continue to promote the value of our department and profession. Many alumni and collaborators contribute towards our student organizations and classes and help students better understanding the practice in our profession. Let us know if you have interests in connecting with the department and furthering our collective successes. For those with interests, we are enhancing our facilities (e.g., new environmental laboratories in the STEM building) with help from the NDSU Foundation for a new capital campaign (contact me: david.steward@ndsu.edu or Foundation contact Lisa Otterson: lisa.otterson@ndsufoundation.com).
Thanks again for all you do for the NDSU Bison Community! We will continue to grow through this period of great transition and great potential towards our collective future successes.
Dave
David R. Steward, PhD, PE, PG, F.ASCE
Professor and Chair