Graduates from the Department of Civil and Environmental Engineering apply their skills in all fields of the profession at companies around the region, country and world.
At NDSU, you will be challenged right from the start and given opportunities to utilize your creativity, teamwork skills, and ability to think "outside the box."
Let us show you all our department and the college have to offer.
Civil and Environmental engineers play a role in enhancing the quality of life and positively impacting the everyday life of people everywhere.
Projects may include designing structures such as buildings, bridges and sports stadiums; transportation infrastructure such as highways, railroads, pipelines, ports and airports; safe drinking water supply and sewage systems; and averting damage from earthquakes, landslides and floods.
In general, engineers are people who enjoy the challenge of solving problems, who like to do things rather than just talk about them. They want to be part of the solution and enjoy working with people as part of a team. For starters, an aptitude for math and science is helpful, but just as important is an ability to work with other people, to speak and write well, and to demonstrate leadership skills.
Civil and Environmental engineers work in teams with other engineers, technicians, and office staff. They may also work with economists, social scientists, geologists, biologists, chemists, and many other professionals. Civil and Environmental engineers work with the general public to a much greater degree than any other type of engineer.
Many projects are publicly funded, and require public input, such as meetings and hearings. This means the engineer must learn to clearly communicate technical information to clients and the general public, learn to think on their feet, and keep their cool under pressure.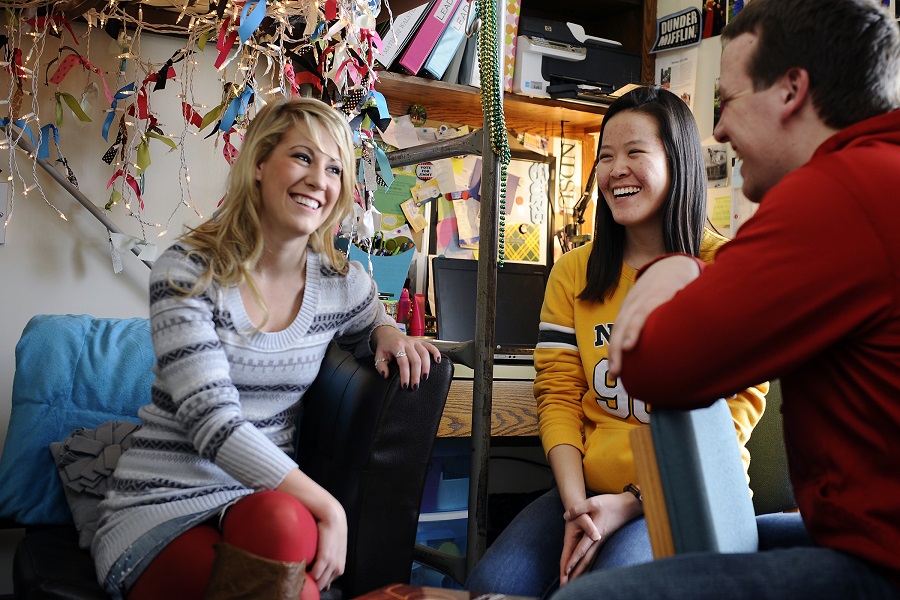 Scholarships
The Department of Civil and Environmental Engineering awards Solien, Vernon L. and Ruth Scholarship Endowment, Dr. Edwin Wetterstrom Scholarship, Moore Engineering Inc. Scholarship Endowment, Nelson, Donald Memorial Scholarship, Traynor, Duane Civil Engineering Scholarship, and many other scholarships. The scholarship awards range from $500 to $10,000. The Institute of Transportation Engineers (ITE) and ASCE student chapters recognize students who are active in their respective organizations. Other forms of financial aid are available through the Office of Financial Aid and Scholarships.
Career Opportunities
NDSU civil engineering graduates are very successful in finding excellent jobs. Most have selected a job before graduation and others within a few weeks of graduation. The work varies in regard to type of activity and location. Civil engineers can work in the office, in the field or a combination of the two. They can work primarily with a number of intricate designs or with people in management or sales.
Job placement of our recent graduates has been 100 percent with starting annual salary around $53,000 to $70,000.