Graduate Consultants
Kristina Caton
I come to the Center for Writers with a background in teaching and an emphasis in teaching and composition. May B.S. is in Early Childhood Education from New Mexico State University and my M.A. is in English from North Dakota State University. For several years I worked as a disciplinary consultant for the College of Human Development and Education. As a disciplinary consultant I worked with graduate students and faculty on a variety of initiatives from NSF-GRFP grand proposals to developing writing rubrics for disquisitions. Now, as a generalist writing consultant I work with graduate students and faculty across the university in one-on-one, workshop, and classroom settings to support both writing and writing instruction.
I think that one of the best aspects of being a writing consultant is trying to demystify the writing processes-perhaps through explaining a point of grammar or diagnosing a problem with "flow." And, while writing, especially academic writing, is complex and can be frustrating and overwhelming, it is also incredibly important to us as students, faculty, and an institution.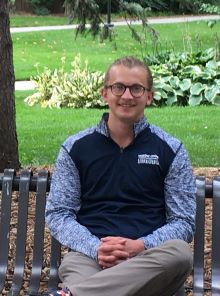 Hi, my name is Jeffrey! I grew up on a farm in Moorhead and graduated from Luther College in Iowa in 2018 with a B.A. in English. After a few years in the working world, I'm back at school as a Master's Student in the Biological Sciences. I study community ecology in Costa Rica where undisturbed rainforest meets coffee plantations. The questions I ask go something like this: do the coffee plants near the forest have higher rates of disease than plants in the middle of a coffee field? Do insects or fungi that live in coffee fields move into the natural forests? If so, how far? And how does this impact the community of organisms living in conserved forests? That's me as a researcher. Now, as a consultant, I think it's best to describe what I do with a story.
A traveler journeys across the world to meet an old sage at the top of a tall and snowy mountain. The traveler asks, "Please, Master, I have travelled all this way. Show me enlightenment!"
So the sage nods and reaches into the pocket of their robe and handed the traveler a mirror.
I'm not sharing this story to give you the impression that I am a sage. I certainly am not! I have as much to learn from you as you do from me. I'm sharing this story because my approach as a consultant is to hold a mirror up and work with you to see and cultivate skills that I am certain you already possess to communicate clearly. Writing is a challenge, personal, and sometimes isolating process. It can also be immensely rewarding. That's why I'm here. So, how can I help you?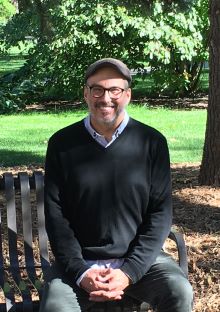 Hi, I'm Troy. I grew up on a ranch near Dickinson, North Dakota. Raising horses, cows, and chickens was not my passion, so I left the dusty West for the greener, if flatter, fields that are home to Minnesota State University Moorhead. I graduated from MSUM with a bachelor's degree in history and Russian studies. I then decided to to pursue graduate studies here at North Dakota State University. At NDSU, I earned a master's degree in twentieth-century European history and am currently working on a PhD in that same field. My dissertation focuses on the Australian writer, Joseph Roth, who lived and worked in Vienna in the post-WWI period. As a consultant at the NDSU Center for Writers, I love working collaboratively with fellow graduate students in the writing process. I firmly believe that anyone can become a better writer!
My name is Drew Taylor! I'm a doctoral student in ECE, though the focus of my research spans from cardiovascular engineering to engineering education. I'm a native of the west coast, but I've lived and worked in the Midwest since I moved to Iowa for my undergrad. Although I've always loved the academic lifestyle, I moved to Kansas after graduation and designed control systems HMI's for a couple of years before coming here to NDSU for grad school. I've worked here at the Center for Writers as the disciplinary consultant for the College of Engineering for several years now and I can safely say it's the best job I've ever had-not only do I get to see the breadth of amazing research being done by our graduate students, but here at the Center I get to help those students get their work out into the world on a daily basis.
For me, that entire process-finding something new through research and sharing it-is the bread and butter of the information age. Unfortunately, while we often get a lot of training on research methods as graduate students, many of us are left to our own devices when it comes to writing. As a consultant, I love being able to bridge that gap, to help students drive innovation through their peculiar and diverse ideas.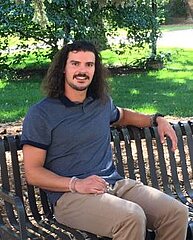 Hello, I'm Roman! I am a doctoral candidate in Health, Nutrition, and Exercise Science. In addition to working at the Center for Writers, I am a research assistant in my department at NDSU, where I've been fortunate enough to author and co-author several publications. Furthermore, I am a teaching assistant, personal trainer, and former collegiate athletics coach. Consulting at the Center for Writers is great because it allows me to practice skills from my research, teaching, coaching, and personal training backgrounds to best assist the graduate writers at NDSU. I thoroughly enjoy the process of research and writing, and I am always looking for ways to improve. Consulting graduate writers is an opportunity for me to learn, just as it is for the writer. Let's improve together!
As for my background, I grew up in Minot, ND. After high school graduation, I attended University of North Dakota for my B.S. in Physical Education and Kinesiology while competing as a discus thrower on the track and field team. I then worked for three years as an assistant track and field coach at Minot State University while completing a M.S. in Sports Management. My passion for education and athletic performance led me to come to NDSU in pursuit of becoming a professor in exercise science.
Associate Writing Consultant- Raymond "Scot" Sorrells
I was, until recently, a Master's student in the Business Administration department, returning to NDSU after twenty-some years in the business community, the last dozen of which as a Project Manager for Nokia's digital mapping subsidiary. My experience is in coordinating communication between international technologists, with most of the major stakeholders using English as a second language. I find working with other cultures equips me, especially with non-native students, to help move a writer's text into a reader's text with style and grace. My joy is helping craft complex ideas into written communication, whether that is a disquisition, a job application, or a recipe.
My hobby is acting for the community theatre and the screen. My favorite role was playing Willy Wonka in "Charlie and the Chocolate Factory." Most recently, I was in a short film, "Ham," that won Best Picture at the 2018 Los Angeles Film Festival.
I am fascinated by the parallels between the theatre and writing. Rehearsals are like drafts: in the theatre, you bring everything you have to the rehearsal stage and let the director help craft your performance in the notes. The same goes for writing: you bring everything you have to a draft, after which you revise according to peer review, edit after proofreading, learning more about your subject after every revision. The final submitted draft is like opening night where the performance is no longer yours, but now belongs to the audience.
You can find some of my writing online at ontheplate.blog; https://ontheplate.blog/, where I post essays, recipes, and the occasional memoire.