Our workshop on Human Progress and Flourishing invites internationally-renowned scholars from universities across the country to present research and engage in discussion with the NDSU community. The series, formerly known as the IDEAS Research Workshop, focuses on solutions and policies that contribute to opportunity, innovation, and individual and societal flourishing.
All are invited to attend these free presentations and participate in a lively discussion. Seminars will be held every other Friday from noon to 1 p.m. Central. Attendees are encouraged to join us in-person in the Beckwith Recital Hall or virtually by registering on Zoom.
Students of any major, undergraduate or graduate, can register for the 1-credit course BUSN 491/690 on Campus Connection.
September 3 | Bradley Campbell
Social Justice, Sociology, and Moral Humility
Dr. Bradley Campbell is a professor of sociology at California State University, Los Angeles. He is broadly interested in moral conflict - clashes of right and wrong and how they are handled. Most of his work examines genocide, which normally arises from large-scale interethnic conflicts. He has also begun examining smaller-scale conflicts on modern college campuses. This work looks at microaggression complaints, calls for trigger warnings and safe spaces, and the ongoing debate about these phenomena. He received his Ph.D. in sociology from the University of Virginia.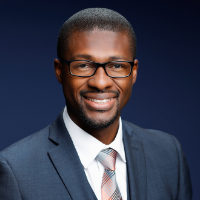 September 17 | Benjamin Klutsey
Unleashing Market Forces in Post-Colonial Ghana
Benjamin Klutsey is the director of academic outreach and the director of the Program on Pluralism and Civil Exchange at the Mercatus Center at George Mason University. He facilitates outreach to faculty leaders and university centers to foster collaborations and knowledge sharing about building academic programs. Prior to his work at Mercatus, he worked with the Institute of International Finance, where he analyzed international financial regulations. He received his M.A. in International Commerce and Policy from George Mason University.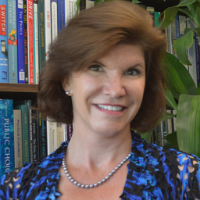 October 1 | Colleen Haight
The Prophet Function: Lessons from Delphi
Dr. Colleen Haight is a professor of economics and interim associate dean of undergraduate education at San Jose State University. Her research is currently focused on the exploration of the business regulatory environment. She has also written on taxation, the economics of religion, and Fair Trade. She has served as the chair of the Economics Department and the acting department chair in the Department of Urban and Regional Planning. Prior to joining the academic world, she worked in both software development and the airline industry. She received her Ph.D. in economics from George Mason University.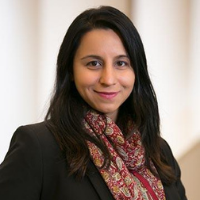 October 15 | Sameeksha Desai
Dr. Sameeksha Desai is an assistant professor in the O'Neill School of Public and Environmental Affairs and the director of the Manufacturing Policy Initaitive at Indiana University. She specializes in entrepreneurship, competitiveness, and economic development policy. In her research, she explores the conditions that influence entrepreneurship and the regional economic and resilience outcomes of various types of entrepreneurial activity. Her work focuses on access to entrepreneurial opportunity and inclusive economic development pathways. She received her Ph.D. in economics from George Mason University.
October 29 | Bradford Wilcox
Dr. W. Bradford Wilcox is a professor of sociology and the director of the National Marriage Project at the University of Virginia. His research has focused on marriage, fatherhood, and cohabitation, especially on the ways that family structure, civil society, and culture influence the quality and stability of family life in the United States and around the globe. Currently, he is exploring the contribution that families make to the economic welfare of individuals and societies. He is also a senior fellow at the Institute for Family Studies and a visiting scholar at the American Enterprise Institute. He received his Ph.D. in sociology from Princeton University.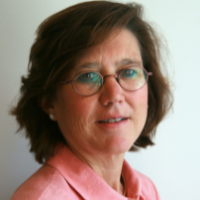 November 12 | Carol Graham (virtual)
Dr. Carol Graham is the Leo Pasvolsky Senior Fellow at the Brookings Institution, a professor at the University of Maryland, and a senior scientist at Gallup. Her research areas include well-being and happiness, poverty, inequality, and public health. She is the author of numerous books - most recently, Happiness for All: Unequal Hopes and Lives in Pursuit of the American Dream, The Pursuit of Happiness: An Economy of Well-Being, and Happiness Around the World: The Paradox of Happy Peasants and Miserable Millionaires. Born in Lima, Peru, she received her Ph.D. from Oxford University, with a concentration in economic development, political economy, and Latin America.
December 3 | Ben Winchester
Dr. Ben Winchester is a research fellow for the Extension Center for Community Vitality at the University of Minnesota Extension. He conducts research on topics relevant to community vitality. Currently, he is documenting a rural "brain gain" - the trend of 30-49 year-olds moving to rural areas - to identify the social and economic opportunities of this migration. He is also analyzing rural community leadership, especially as it affects community-wide requirements to support the public sector to "keep the town running. He received his M.A. in rural sociology from the University of Missouri-Columbia.