NDSU Featured Faculty Member
Marion Harris, Ph.D.
Professor, Department of Entomology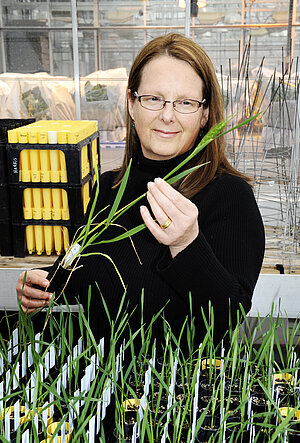 Career in entomology leads Harris to NDSU
Marion Harris hated insects when she was young girl growing up in Connecticut.
"I was afraid of them, particularly wasps. My father used to make me garden, so that was as close as I got – ants crawling over me as I sat in the dirt. In school, I hated science," she said.
While attending Cornell University, however, her attitude toward science and insects changed. She took a year off between her freshman and sophomore years and worked various jobs, including stints in fast food and a nursing home for young wards of the state. It gave her time to think about careers and the need to find something interesting to do for the rest of one's life. She thought science could fill that need, returned to school and took several science courses. After her first entomology course, she was hooked.
Harris earned her bachelor's at Cornell University in Ithaca, N.Y., in 1977 and attended Michigan State University in East Lansing for her graduate work, obtaining her master's degree in 1982 and her doctorate in entomology in 1986. Her research is on the Hessian fly, an insect that affects wheat plants and other grasses. She is interested in mechanisms of insect-plant interactions, in particular how the Hessian fly manipulates the plant to create a nutritionally-enriched feeding tissue. This gall tissue, which allows the Hessian fly larva to grow rapidly over a 10-day period, occurs at the expense of plant growth. The attacked plant is likely to die.
She started studying the Hessian fly at her first job as an assistant professor at Kansas State. Her early work focused on insect reproductive behavior, especially host-finding and mate-finding behaviors and sex pheromones, which are chemicals sent out by females to attract males.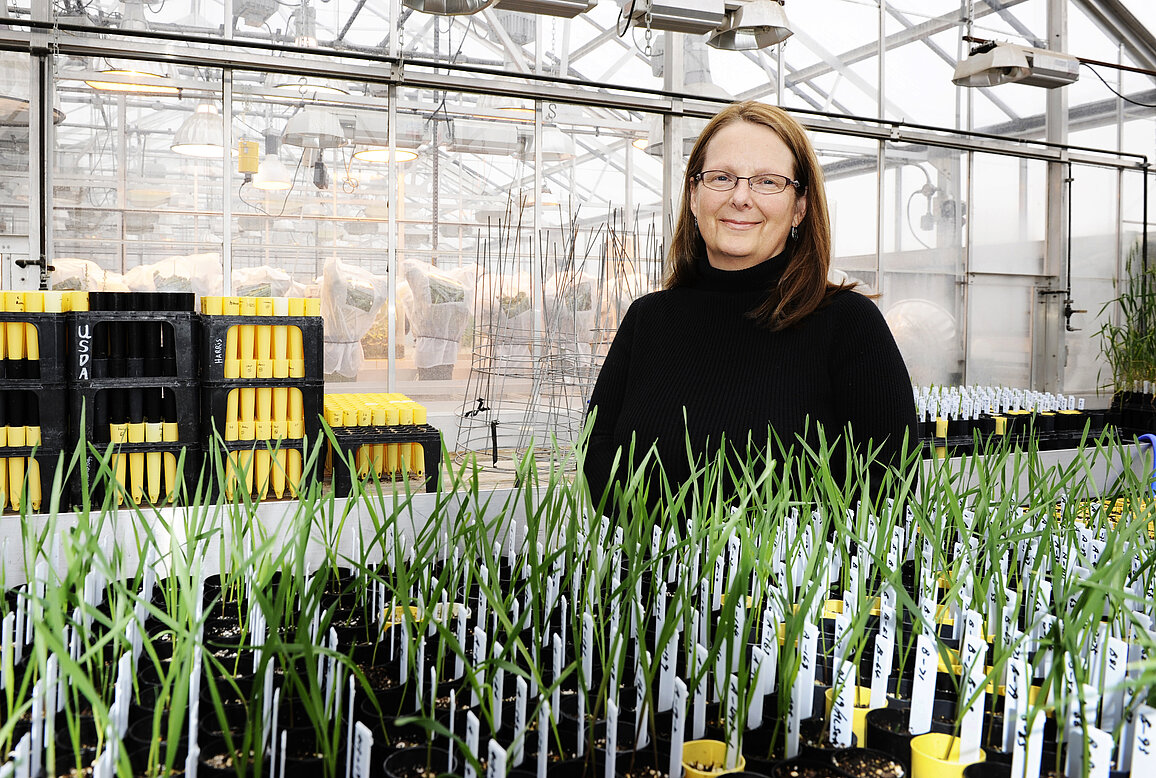 "When you work in a college of agriculture, you need to conduct research on a topic that is relevant to the crops grown in the state," she said. "There's a lot of wheat in Kansas, and the Hessian fly is a major challenge for wheat."
While working in Kansas, she met her husband, Stephen Foster, a New Zealander who studies insect chemistry and physiology. In 1990 they both found jobs in New Zealand. Marion was a lecturer at Massey University, and she worked as a scientist with HortResearch, a government research institute. In 2000 Harris and Foster were offered jobs at NDSU and have been here ever since. Harris' research on wheat pests has continued and expanded into another important wheat pest, the wheat midge. A relatively new research project is on mutually beneficial relationships between insects and plants.
Harris enjoys teaching. In her undergraduate general education class she teaches students about genetics by showing how fruit flies have been used as models for studying human biology, including reproductive behavior, learning and memory.
"I think genetics and genomics are two of the things that non-science majors need to know something about when they graduate from college," she said. "I enjoy teaching this course – I like the challenge of getting students interested in science."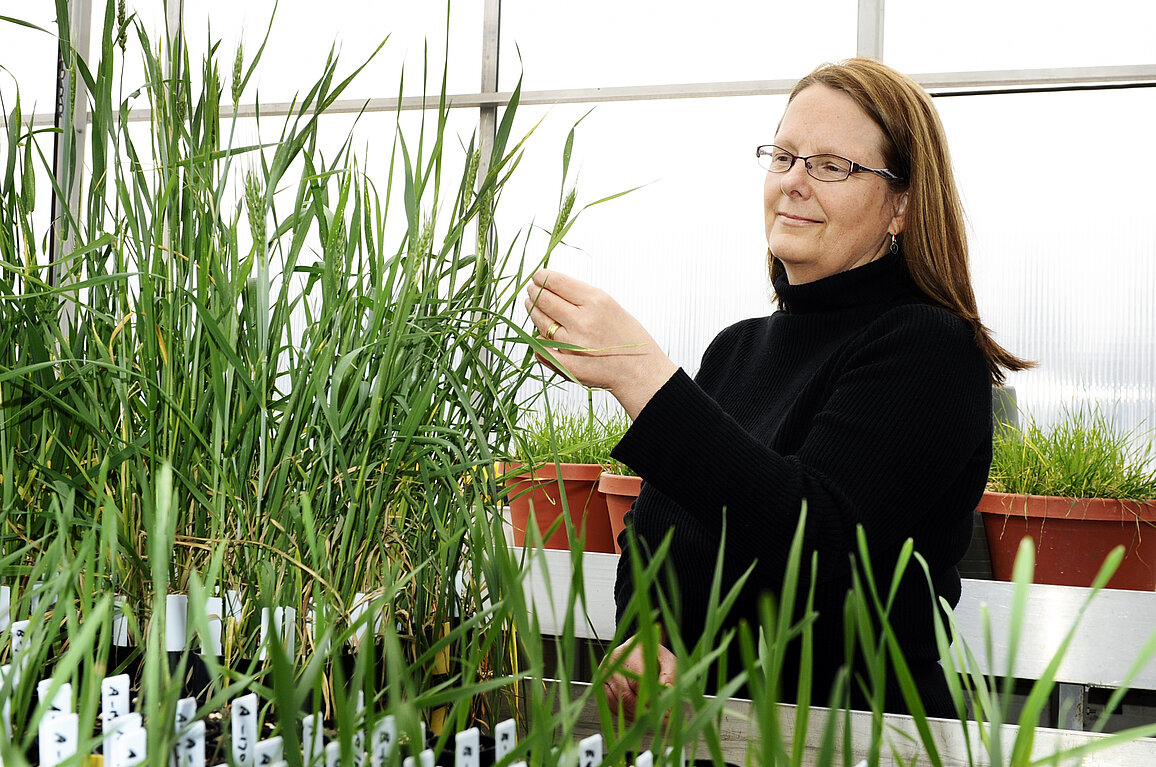 There are more women in entomology departments now than when Harris started, but women are still a minority. When she was a graduate student, Harris said she had faculty members tell her they would never take on a woman as a graduate student "because women just go out and get married and waste my time." Developing a thicker skin is an important skill for women and minorities in science. If you are in the minority, "you get noticed more. So if you make a mistake, they remember it a lot longer," she said. "You have to believe in yourself and keep your focus."
The end results are worth it, Harris said. She advises young scientists to make time to think, read broadly and write.
"Being a research professor is a great job," she said. "There is tremendous freedom to be creative. Every day you wake up and ask yourself: what will I do today? Having this job is definitely worth the long years of training and all the frustrations of failed experiments and rejected grant proposals.