ALUMNI
Heritage Award for Alumni Service: Julie Burgum
Published March 2017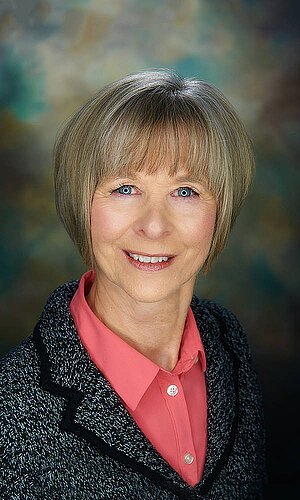 Julie Burgum is the recipient of the 2017 Heritage Award for Alumni Service, which is awarded based on outstanding support of time and talent to NDSU projects or activities.
Burgum earned her bachelor's degree in home economics education and early childhood education and later returned to campus to earn her master's degree in education. As an NDSU student, she made many friends as a member of Kappa Kappa Gamma and the student home economics organization.
"The classes in child development and home economics involved projects, expert speakers and actual participation with preschools and classrooms," said Burgum. "I felt totally prepared for a career in teaching or child care."
Those connections set the stage for decades of involvement with the university. Burgum is a member of the College of Human Development and Education's Board of Visitors, a trustee of the NDSU Foundation and Alumni Association and a member of the College of Arts, Humanities and Social Sciences Advisory Board. She also is a former member of the BisonArts board.
During her professional career, Burgum held teaching positions at Central Valley High School, Central Cass High School and West Fargo Middle School. Her last occupation was as a Guardian ad Litem.
Burgum will be recognized during the NDSU Foundation and Alumni Association's Evening of Distinction on Thursday, April 20, at 5:30 p.m. in Fargo's Avalon Events Center. Other awards recipients are: Lance Josal, Alumni Achievement Award; Isaac Long, Horizon Award; David W. Schindler, Henry L. Bolley Academic Achievement Award; Jeffry Volk and Jeanie Volk, Service Award.
"I am humbled because there are many alumni who do so much for the university that I don't know how I was selected. But I do have a passion for NDSU," said Burgum, who lives in Casselton, North Dakota. "This award caused me to reflect and realize how fortunate it was that I ended up at NDSU."