EVENT
NDSU Press to launch 6 new books
Published February 2018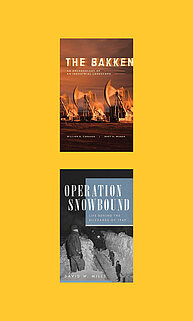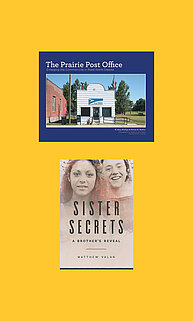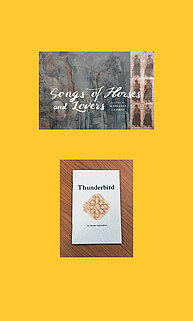 The NDSU Press will launch six of its most recent books during the third annual press party. It is scheduled for Thursday, March 1, from 7 p.m. to 9 p.m., at the Harry D. McGovern Alumni Center, 1241 University Drive N.
The event is free and open to the public. The authors will each read briefly from their publications, and they will be available for autographs and further discussion.
"I'm glad to close the book, so to speak, on another great season of publishing," said Suzzanne Kelley, NDSU Press editor-in-chief and assistant professor of practice. "Even before this party begins though, I have scheduled six more peer-reviewed manuscripts into the publishing queue."
The six books are:
• "The Bakken: An Archaeology of an Industrial Landscape" by William R. Caraher and Bret A. Weber. The book takes the reader on a unique journey to a frontier landscape forged by industry.
• "Operation Snowbound: Life behind the Blizzards of 1949" by David W. Mills. Readers will find themselves immersed in the blinding snow, innovative rescues and daring aerial operations during the blizzards of 1949.
• "The Prairie Post Office: Enlarging the Common Life in Rural North Dakota," by K. Amy Phillips and Steven R. Bolduc; photographs by Wayne Gudmundson; and history by Kevin Carvell. The authors explore the role of post offices in North Dakota, including the closure of 76 locations across the state.
• "Sister Secrets: A Brother's Reveal," by Matthew Valan. The book examines farm family dynamics and mental illness.
• "Songs of Horses and Lovers," poetry by Madelyne Camrud. The book captures the storytelling spirit and emotions of the women and men of the expansive Dakota Prairie.
• "Thunderbird," by Denise Lajimodiere. The book looks at the historical, cultural, medicinal and spiritual qualities of the birch tree. The author incorporates her renowned birch bark biting art.
The NDSU Press operates under the North Dakota Institute for Regional studies, located at NDSU. Its mission is to stimulate and coordinate interdisciplinary scholarship throughout the Red River Valley, North Dakota, the plains of North America and comparable regions of other continents.
NDSU Press has published trade books, textbooks, reference books, anthologies, reprints, papers, proceedings and monographs, poetry and fiction.