EVENT
Tim O'Brien, author of 'The Things They Carried,' to give talk at NDSU
Published May 2016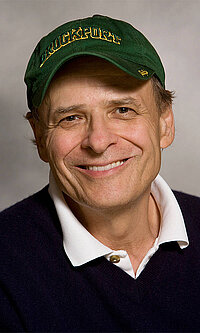 A talk by writer and Vietnam veteran Tim O'Brien will kick-off a yearlong project to help Fargo-Moorhead and North Dakota better understand what happens when soldiers return home after war.

O'Brien, award-winning author of "The Things They Carried," will discuss the moral and emotional burdens soldiers carry through a war and then home. The community is invited to attend the talk scheduled for Friday, May 13, at 7 p.m., at Festival Concert Hall. A book signing will follow.

The project is led by Christina Weber, a sociologist who received funding from the National Endowment for the Humanities, to better understand the experiences of veterans and their families. Weber and NDSU researchers Angela Smith, Michael Strand and Alison Graham-Bertolini will use the funding to:

• Lead community discussions of O'Brien's book.
• Collect oral histories from veterans and their families to establish an archive that the public and researchers can use. Smith will facilitate a discussion on the oral history process on Thursday, May 5, at 7 p.m. in the Memorial Union Rose Room at NDSU.
• Conduct writing and ceramics workshops for veterans and their families to help participants explore different ways to tell their stories.
• Facilitate a series of public forums and programs that allow veterans and families to share their stories and creative work with the community.

The project is called "Telling Stories, Creating Community: Understanding the Legacies of War at Home." It was one of only 21 projects funded through the National Endowment for the Humanities' new Humanities in the Public Square grant program.