June 2014




Creating a higher quality of life for everyone
Education benefits everyone in a region. North Dakotans enjoy a higher standard of living due to NDSU's longstanding contributions to the state's wellspring of knowledge. From its founding in 1890, NDSU has cultivated local talent and knowledge, creating a higher quality of life for everyone, wherever its graduates pursue their dreams and fortunes.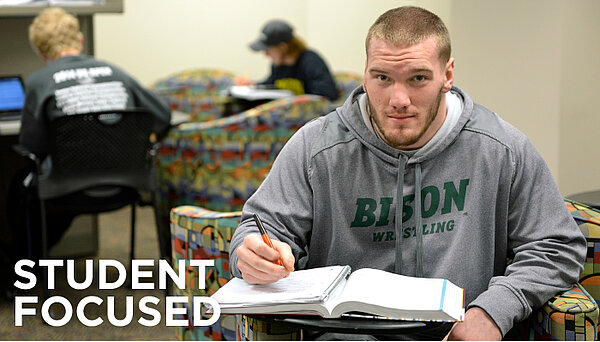 Athletics caps record-breaking year with high marks in classroom
North Dakota State University athletics capped off a record-breaking year of competition with a chart topping display in the classroom as NDSU student-athletes earned a 3.13 cumulative grade point average for the 2013-14 academic year – the highest grade point average in the Division I era. read more >
Spring 2014 dean's list announced
Submit a Class Note and catch up on the
accomplishments of other NDSU graduates.

Know a prospective student? Encourage a campus visit
to see all NDSU has to offer.

Learn, participate and share — stay connected to NDSU
through social media.