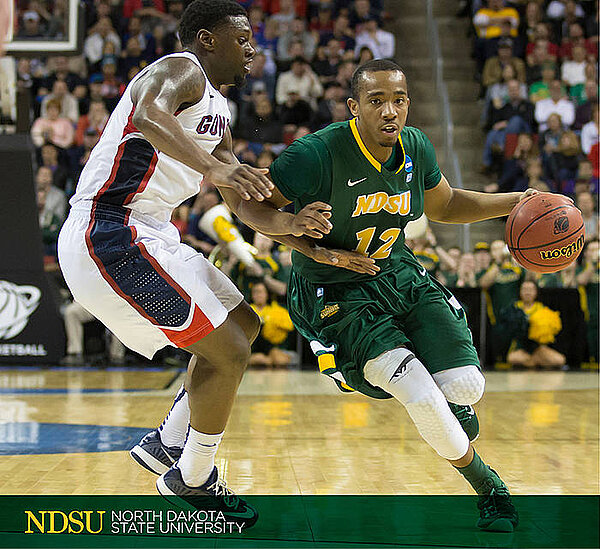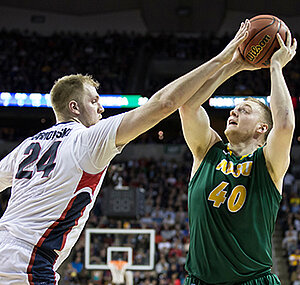 North Dakota State University's men's basketball team took the national stage last week, playing in the NCAA tournament, also known as The Big Dance, for the second straight year.
True to the caliber of NDSU, the team represented extremely well, and pushed Gonzaga, one of the nation's premier programs, throughout a tough game.
Case in point: Dexter Werner, a 6'6" sophomore from Bismarck who scored a career high 22 by taking it right at Gonzaga's front line of 7 footers. As he did it, his name was trending nationally on social media.
NDSU continues to excel, in areas from athletics to enrollment, research funding to student achievement, and national rankings to community outreach.
| | | |
| --- | --- | --- |
| | | |
| Submit a Class Note and catch up on the accomplishments of other NDSU graduates. | Know a prospective student? Encourage a campus visit to see all NDSU has to offer. | Learn, participate and share — stay connected to NDSU through social media. |