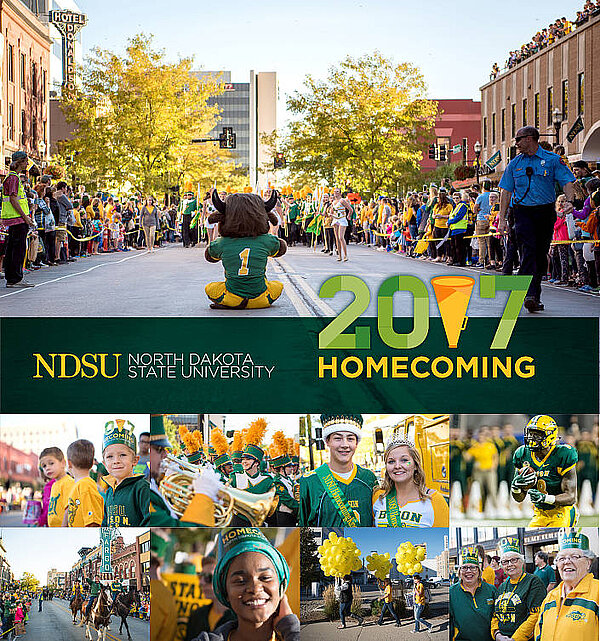 President Bresciani: NDSU bouncing back
NDSU President Dean L. Bresciani said during his 2017 State of the University Address on Sept. 29 that through the hard work and commitment of faculty and staff, the university is coming back from a major cut in its biennial budget. "NDSU is a very special place," he said. "Your resolve in the face of extreme difficulties this past year is a strong demonstration of how important it is to share the unity of purpose that sees us through good times and bad." read or watch the speech here >
Newly remodeled Churchill Hall rededicated
Historic Churchill Hall was rededicated at a ceremony Sept. 28 as part of Homecoming festivities. Built in 1930, it is the campus's oldest residence hall. The structure recently underwent an $11 million renovation in which the entire interior was remodeled, including new mechanical systems, electrical systems, flooring and an elevator. The men's residence hall houses 207 first-year students.

| | | |
| --- | --- | --- |
| | | |
| Submit a Class Note and catch up on the accomplishments of other NDSU graduates. | Know a prospective student? Encourage a campus visit to see all NDSU has to offer. | Learn, participate and share — stay connected to NDSU through social media. |