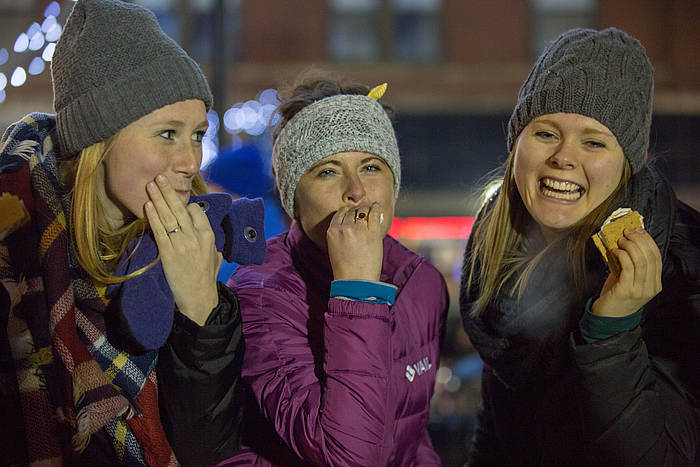 Fargo-Moorhead is famous for its winters. Locals and visitors alike relish tales of extreme weather. The truth is average winter highs range from 18 to 37 degrees Fahrenheit, depending on the month.
We love binge-watching our favorite shows as much as anyone, but they'll have to wait while we take advantage of the experiences the season offers.
Check out 11 fun things to do this winter.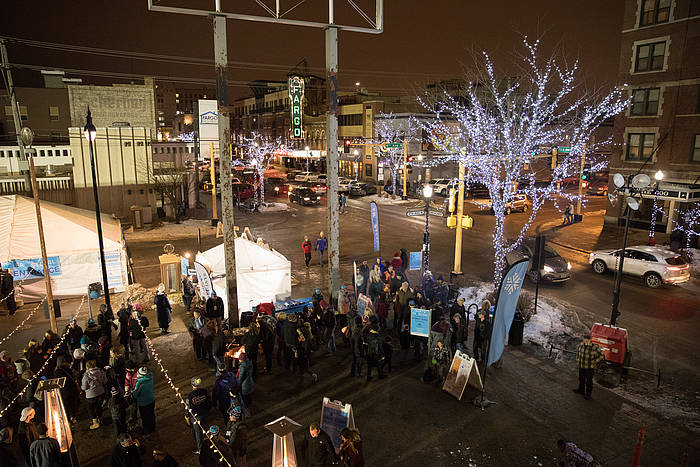 1. Frostival
Frostival is our annual celebration of winter held in late January. The festivities include live concerts, a Cocoa Cook-Off, a bearding competition, snow yoga (aka snowga), the infamous Undie Run, sleigh rides and the North of Normal Games. The games bring out our quirky and competitive spirit with cardboard sled races, a kickball tournament, a disc golf tournament, snow golf, human curling and more.
2. Concerts at the Fargodome
Some of the biggest stars in all genres of music have played the Fargodome, a venue that can hold more than 25,000 people for a full-arena concert. The list includes Ed Sheeran, Justin Bieber, Taylor Swift, Blake Shelton, Garth Brooks, Katy Perry, Justin Timberlake, Bruno Mars, AC/DC and Motley Crue.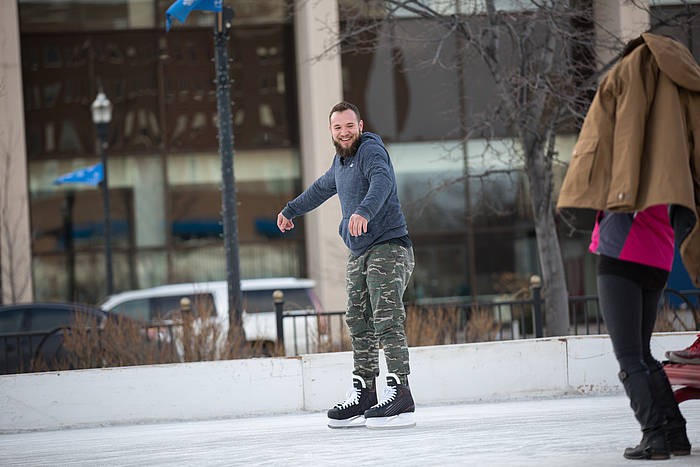 3. Outdoor recreation
The Fargo-Moorhead metro area has an extensive system of 175 public parks. Many of these parks turn the green spaces into hockey and figure skating rinks during the winter. Other favorite outdoor activities include sledding, snowshoeing, cross-country skiing and ice fishing.
4. Exhibitions and special events at the Plains Art Museum
The museum has been around since 1965, although the current location in a beautifully renovated warehouse space in Fargo has been in use since 1997.
Plains Art Museum has more than 4,000 permanently-housed works of art from artists all around the world. There are about 12 special exhibitions and smaller exhibitions throughout the year. The museum also offers classes, lectures, studio collaborations, social events and performances.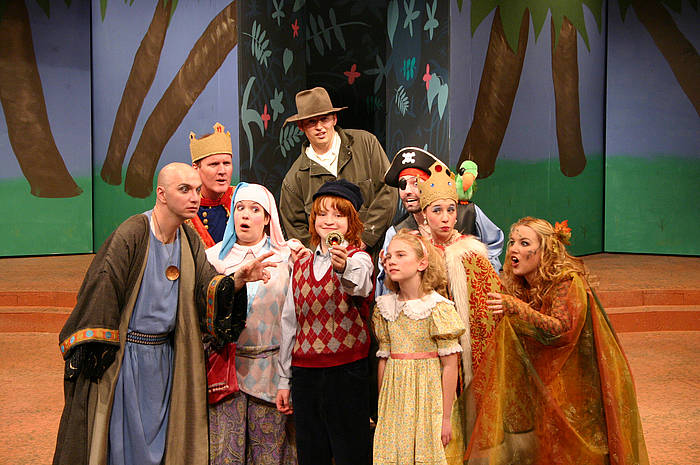 5. Theatre performances
Fargo-Moorhead offers a variety of live theatre performances:
° Fargo-Moorhead Community Theatre performs shows in downtown Fargo.
° Gate City Bank Theatre performs Broadway classics and more at the Fargodome.
° Fargo's Bare Stage Theatre has no props and no set, just actors on stage.
° Act Up Theatre is a contemporary musical theatre troop in Moorhead.
° Theatre B produces a four-show main stage season, presenting some of the newest, most innovative plays in the region.
More theatre opportunities can be found at the Fargo-Moorhead Convention and Visitors Bureau website.
6. Fargo Film Festival
The historic Fargo Theatre is the home base for the Fargo Film Festival. The festival averages more than 300 submissions from 35 states and 20 countries.
The event also includes presentations and panel discussions related to filmmaking and filmmakers. Awards are given out for animation, documentary feature, documentary short, experimental, narrative feature, narrative short and student film.
7. Fargo Force hockey game
The Force, a member of the United States Hockey League since 2008-09, plays in south Fargo's Scheels Arena. The team usually includes a handful of NCAA Division I prospects and is almost always near the top of the league standings. The Force earned its first league championship in 2017-18.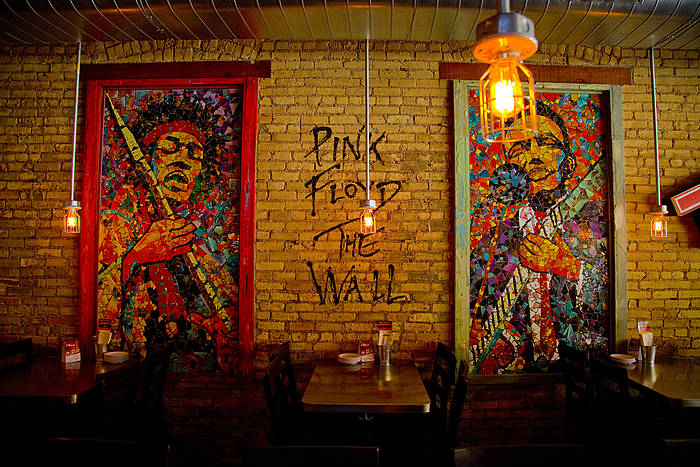 8. Downtown exploration
Fargo's funky downtown is a great place to explore. Have a meal at one of the many unique restaurants, grab a coffee at a cozy shop, or visit an art gallery, boutique or bookstore.
9. Escape Rooms
Fargo Escape Room puts you in a room with a bunch of friends, litters the room with clues, locks the door and gives you 60 minutes to solve the puzzles to get out. The backstories are entertaining, and you can play with up to 10 people.
Puzzled Escape Rooms, in two locations, is the first of its kind in downtown Fargo. There are several cool stories to choose from, but we suggest you start with "NDSU Fan Cave," where you need to recover a stolen playbook before time runs out.
9. Laser tag
You can have a laser battle with your friends at a few venues in Fargo-Moorhead. Thunder Road Family Fun Park in south Fargo has a 5,000 square-foot, multi-level arena built for laser tag. Tactical Action Gaming on Main Avenue is a 7,500 square foot arena set up for laser tag and nerf tag.
10. Salsa or Swing dance
Fargo Salsa and Dance Meetup is a place where you can learn some new moves while having fun and socializing. There are Latin dance classes for beginners to advanced dancers.
Fargo Swing Dancing also holds lessons for all skill levels.
11. 1 Million Cups
Fargo is an entrepreneurial community and StartupBrew is a wildly popular weekly event. It features presentations by community members (including NDSU students, faculty and alumni) who are building ideas, launching products and starting companies, with an emphasis on innovative technology. Tune in virtually on the StartupBrew Facebook page each week to learn and to connect.
About 150 people attend each week to learn and to connect. It is usually held at the Stage at Island Park, but it is occasionally held other places, such as NDSU's Barry Hall that houses the College of Business.