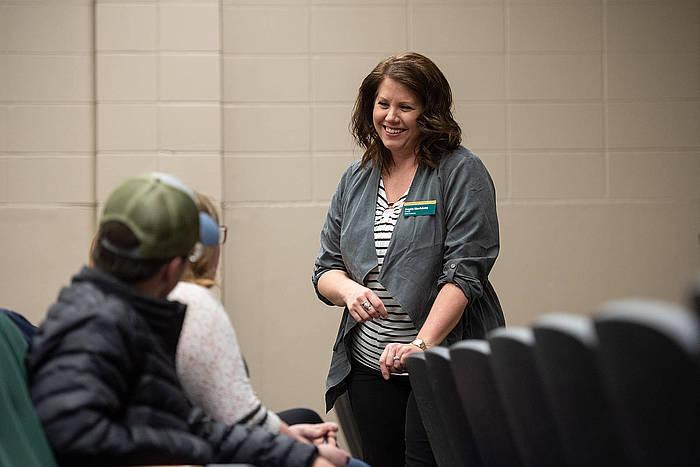 Angela MacAdams is a senior lecturer and director of NDSU's allied sciences department. Her goal is to help students understand that the knowledge they gain today will impact the care they provide their future patients.
"I try to ensure that our lessons are applicable and interesting with information that will stick with them," MacAdams said. "I want to help them get into the mindset that their chosen occupations of helping people carries much responsibility and that they must take it seriously."
MacAdams is the advisor for students in the radiologic sciences, medical lab sciences, sonography and respiratory care programs. She teaches medical terminology as well as a course that introduces students to the allied sciences majors.
"I can so easily remember what it was like sitting in their seats. Keeping that perspective in mind, my work with students is all in the spirit of helping them achieve their professional goals," MacAdams said. "On the first day of class, I tell them that I already see them as the healthcare professionals they aspire to be, and I treat them as such."
MacAdams earned a bachelor's degree in respiratory care and a master's degree in education from NDSU. She has served as adjunct faculty for the NDSU/Sanford respiratory care program since 2007. She began her new role as director of allied sciences in August 2019.