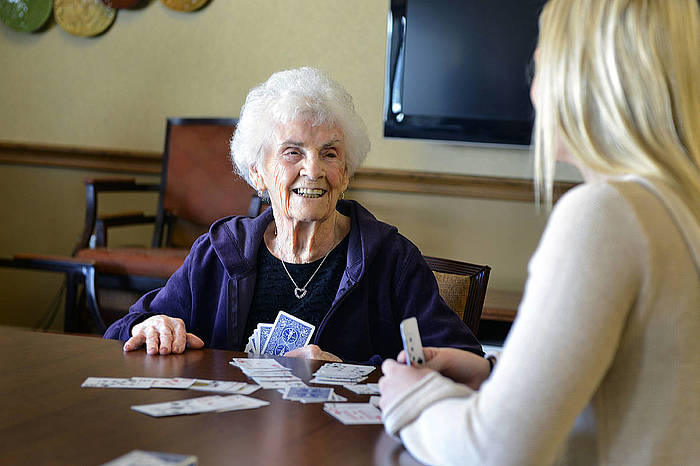 In response to the current COVID-19 pandemic, NDSU Human Development and Family Science and NDSU Public Health researchers are conducting a study on dealing with social distancing later in life.
Heather Fuller and Andrea Huseth-Zosel are gerontologists who specialize in research to help identify and promote pathways to successful aging. In the midst of the current pandemic, adults over 70 are at greater risk and faced with unique challenges.
Many older adults live alone and don't have family or close friends nearby. Those who rely on neighbors or their community for engagement may now feel cutoff from these sources of companionship. Additionally, many of these individuals are retired and don't have the same virtual connections to coworkers that younger people currently have.
"All of these factors together made us wonder how older adults are coping with social distancing and whether conducting a study could allow us to identify strategies and needed resources to best foster their wellbeing during this pandemic," Fuller said.
The study will be conducted through 30-minute phone interviews involving a combination of closed and open-ended questions. Participants will be asked to share how they are coping on a daily basis, what their level of social engagement looks like and how their quality of life has been impacted by social distancing.
"We plan to use these findings to help inform practitioners, policy makers and the general public about what risk factors we identify as well as what coping strategies older adults are successfully using," Fuller said. "These findings might also suggest gaps in resources that will be important to share so that communities can find ways to address unmet needs."
The researchers are currently seeking participants who are at least 70 and live in Minnesota or North Dakota. They are especially recruiting individuals over 80 to participate. Contact Heather Fuller at 701-231-5621 or heather.fuller@ndsu.edu for information.
As a student focused, land-grant, research university, we serve our citizens.