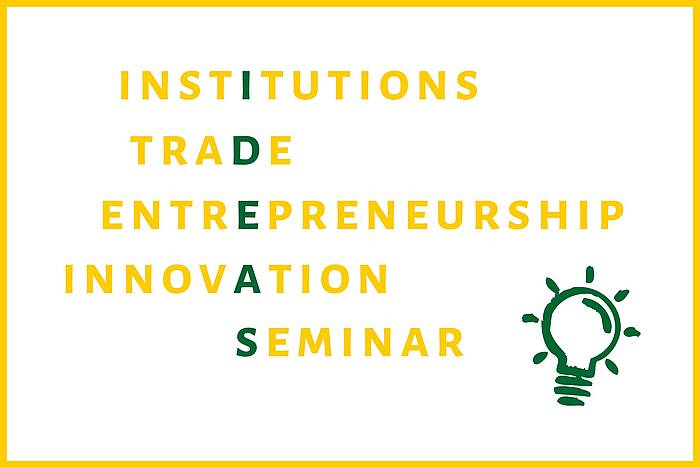 The Challey Institute for Global Innovation and Growth at NDSU has announced the spring speakers for the IDEAS Research Workshop, a series to explore interdisciplinary solutions for enhancing economic opportunity.
The workshop will consist of seven research seminars by internationally renowned scholars from universities across the country. Speakers will present research and engage with the NDSU community on issues related to institutions, trade, entrepreneurship and innovation.
Seminars are scheduled every other Friday from 2:30 p.m. to 3:30 p.m. All members of the NDSU community and the public are invited to attend in-person in the Barry Hall Mezzanine or online through Zoom.
The IDEAS workshop is available as a one-credit course open to all undergraduate and graduate students.
"The workshop is unique in its interdisciplinary nature and its inclusion of faculty, graduate and undergraduate students," said John Bitzan, Menard Family Director of the Challey Institute. "It gives students across campus the chance to learn about issues that affect economic opportunity and to discuss them with a diverse group of people."
The first seminar featuring Marian Tupy, editor of HumanProgress.org and a senior fellow at the Cato Institute's Center for Global Liberty and Prosperity, is set for Friday, Jan. 29, at 2:30 p.m.
His presentation, titled "Most Things are Getting Better, Yet People Remain Pessimistic," will explore the data and reasons for the persistence of pessimism. According to Tupy, "Most people assume that the world is in a worse shape than it really is. While the COVID-19 pandemic is likely to set humanity back somewhat, the state of the world in 2021 will still be better than it was at the start of the millennium."
Additional seminars are scheduled for:
· Feb. 12: Ben Winchester, senior research fellow at the Extension Center for Community Vitality, University of Minnesota Extension
· March 12: Greg Lukianoff, president and CEO of the Foundation for Individual Rights in Education (FIRE)
· March 26: Adam Thierer, senior research fellow at the Mercatus Center, George Mason University
· April 9: Maria Minniti, professor and chair in entrepreneurship and public policy and director of the Institute for an Entrepreneurial Society, Syracuse University
· April 23: Patrick Wolf, distinguished professor of education policy, University of Arkansas
· May 7: Marta Podemska-Mikluch, associate professor of economics and entrepreneurship, Gustavus Adolphus College
The Sheila and Robert Challey Institute for Global Innovation and Growth aims to advance understanding in the areas of innovation, trade and institutions to identify policies and solutions that enhance economic growth and opportunity.
As a student-focused, land grant, research university, we serve our citizens.