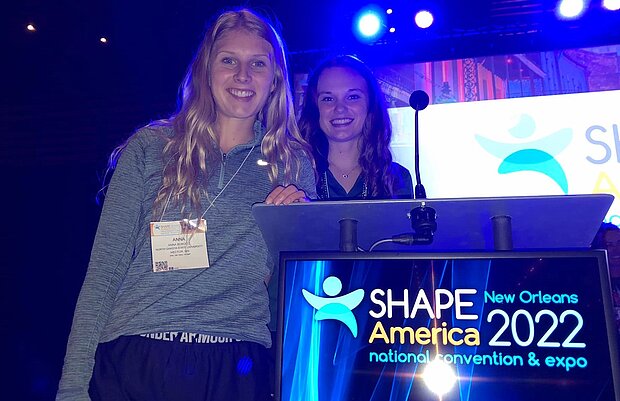 NDSU students Alaina Driscoll and Anna Buboltz recently were named the SHAPE America Health and Physical Education Majors of the Year for NDSU during the organization's national convention in New Orleans.
The award celebrates outstanding undergraduate students in the fields of health, physical education, recreation and dance.
Nominees must be on track toward their degree in a health and physical education related field, be a junior or senior, have a grade point average of 3.0 or higher and provide a service to their school or community for a minimum of two years as an undergraduate.
SHAPE America, also known as the Society of Health and Physical Educators, provides programs, resources and advocacy that support an inclusive, active and healthier school culture.
The organization's initiatives have helped serve as the foundation for well-designed physical education programs across the United States. The organization helped develop the National Health Education Standards.
As a student-focused, land-grant, research university, we serve our citizens.