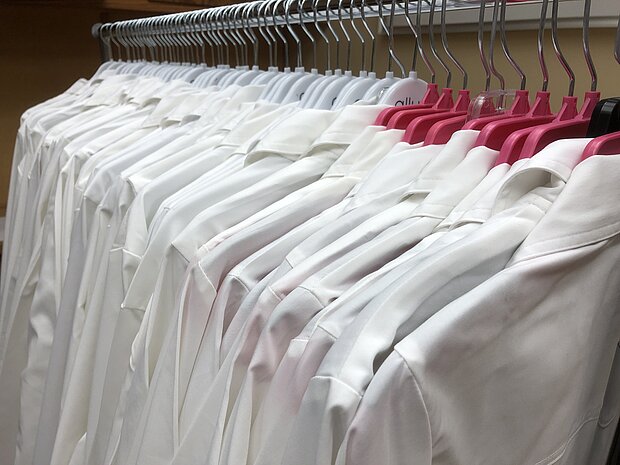 Students in the NDSU College of Health Professions will be admitted into the professional pharmacy and nursing programs during upcoming White Coat Ceremonies.
The School of Pharmacy White Coat Ceremony is set for Saturday, Sept. 17, at 10 a.m. in NDSU's Festival Concert Hall. The Fargo Nursing White Coat Ceremony is scheduled for Saturday, Sept. 17, at 1 p.m. at Festival Concert Hall. The School of Nursing at Sanford Health Scholarship Recognition and White Coat Ceremonies are scheduled for Friday, Sept. 23, in Bismarck, North Dakota.
The annual White Coat Ceremony welcomes students into the pharmacy and nursing professional programs. Each student receives a white coat symbolizing his or her duty and dedication to patients as they enter the profession.
More than 225 students are expected to participate in NDSU White Coat Ceremonies.
The ceremony symbolizes students' commitment to their respective professions and to their patients, while they uphold the highest standards of professionalism.
"During the ceremonies, we ask students to take an oath in pharmacy and a pledge in nursing to profess their responsibility and commitment to serve the public, the profession and their future patients. They will again take the oath or pledge when they graduate," said Charles D. Peterson, dean of the College of Health Professions.
The NDSU School of Pharmacy educates students and practitioners, advances research and scholarship, delivers quality patient care and provides service to the profession.
With sites in Bismarck and Fargo, the NDSU School of Nursing offers accredited programs to part- and full-time students, working professionals and students seeking online educational opportunities.
As a student-focused, land-grant, research university, we serve our citizens.