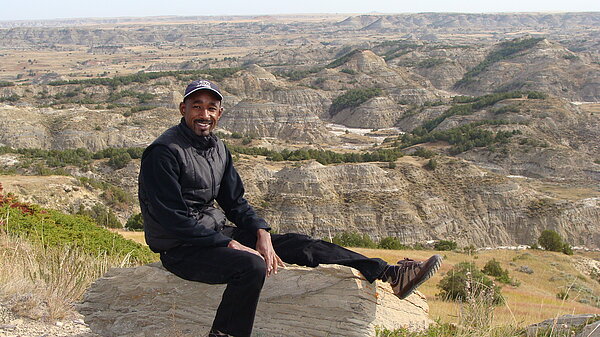 Natural Resources Management (NRM) is an interdisciplinary major offered as a four-year Bachelor of Science (B.S.) degree. The curriculum is divided into 88 "Core" units required of all students, and 40 "Emphasis" units selected by the individual student from six areas of interest.
Students will study such topics as:
grasslands
wetlands
land reclamation
cultural ecology
sociology
anthropology
sustainable agriculture
fisheries & wildlife
soil biology

hydrology
water management & quality
waste management
energy resources
air pollution
resource planning
environmental economics
mitigation
public policy
This group of courses provides each student a broad foundation in the social, biological and physical/earth sciences. The NRM Core also satisfies NDSU General Education requirements, the College of Agriculture, Food Systems, and Natural Resources writing/speaking requirement, the capstone experience, and includes 15 elective units referred to as "Core Electives." These "Core Electives" consist of the following:
public policy choices
resource economics
applied agricultural law
U.S. environmental history
natural resources and agroecosystems
environmental ethics
general ecology

plant forms and diversity
zoology
soil science
natural resource management systems
physical geology
statistics
geographic information systems
cultural ecology
Financial Aid & Scholarships
The College of Agriculture, Food Systems, & Natural Resources; College of Engineering & Architecture; and College of Science & Mathematics award scholarships each year. Contact the Office of the Dean within the appropriate college for information and application forms. Student loan, grant and work–study information is available from the NDSU Office of Student Financial Services. College of Agriculture Scholarships.