Financial Aid and Scholarships
Welcome to Financial Aid and Scholarships at North Dakota State University!
The Office of Financial Aid and Scholarships ensures student knowledge and access to financial aid programs which enable them to pursue their educational objectives at North Dakota State University. The specialized services provided by our office are sensitive to student needs with emphasis on quality, accuracy, and efficiency. In collaboration with the Division of Academic Affairs enhances a learning environment that supports student growth.
The core values of Financial Aid and Scholarships include integrity, excellence, teamwork, change and innovation.
Financial Aid Information for New Students

Apply for Financial Aid
To apply for federal student aid, you need to complete the FAFSA or Free Application for Federal Student Aid. Completing and submitting the FAFSA is free and quick, and it gives you access to the largest source of financial aid to pay for college or career school. You must complete the FAFSA for each academic year; be sure to include the NDSU School Code of 002997 so we get your information. The priority funding deadline date for 2022-2023 is February 1, 2022.
If you're not sure where to start, view some video's and other help information. If you're ready, fill out the FAFSA now!
Financial Aid Guide For New Students
This Financial Aid Guide will provide detailed information and guide you through the steps you need to complete for your aid to be processed and disbursed on time.
Net Price Calculator
Based on the information you enter, the Net Price Calculator will return an estimate of typical expenses for a student like you to attend NDSU and an estimate of financial aid that you may be eligible to receive. The estimates will help you determine your "net cost"—your likely out-of-pocket expenses—to attend NDSU.
Guide to Federal Student Aid
Do you need money for college? This publication provides basic information on federal student aid to help you pay for college or career school.
Consumer Information
The Student Consumer Information regulations of the U.S. Department of Education require higher education institutions to provide students access to certain information to which they are entitled as consumers. It is NDSU's intention to provide complete and easy access to any information students need.
View NDSU's Consumer Information at https://www.ndsu.edu/onestop/finaid/consumerinfo/
Scholarships
Scholarships are gifts. They don't need to be repaid. There are thousands of them, offered by NDSU, employers, individuals, private companies, nonprofits, communities, religious groups, and professional and social organizations. For more information about scholarships visit our scholarship page:
The Higher Education Opportunity Act requires that an institution that participates in any federal loan programs must develop a Code of Conduct with respect to such loans.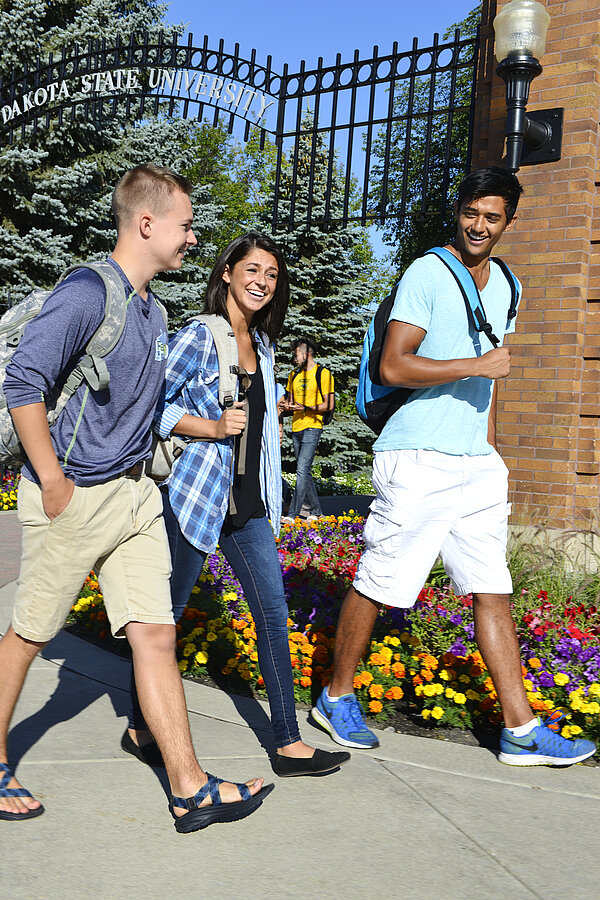 FAFSA School Code = 002997
Contact us:

176 Memorial Union (main level)
One Stop
NDSU Dept. 2836
P.O. Box 6050
Fargo, ND 58108-6050
701-231-6200 (local)
866-924-8969 (toll free)
701-231-8297 (fax)
ndsu.onestop@ndsu.edu
*If emailing or leaving a voice message please leave your
Student Name, ID# and Phone Number