Financial Aid Guide For New Students
Invest in Your Future
You've been offered financial aid to assist you in meeting your educational goals at North Dakota State University. This Financial Aid Guide will provide detailed information and guide you through the steps you need to complete for your aid to be processed and applied to your student account on time.
If you have any financial aid questions, please call One Stop at 701-231-6200 locally, 1-866-924-8969 toll free, or send an email to ndsu.onestop@ndsu.edu. We are excited to have you begin your journey as an NDSU student!
The Free Application for Federal Student Aid (FAFSA), available at studentaid.gov, is the only application NDSU requires to determine your eligibility for federal and state financial aid programs.
The financial aid you're eligible to receive is determined based on the information you provided on your FAFSA and your cost of attendance at NDSU. Your financial aid offer may consist of loans, grants, scholarships, or Work-Study employment.
Your financial aid offer is based on your enrollment as a full-time undergraduate student. If you plan to take less than 12 credits per semester, your cost of attendance and financial aid will be pro-rated based on the actual number of credits for which you enroll.
Important: Some programs, including Federal Direct Loans and Federal Work-Study require that you be enrolled in a minimum of 6 credits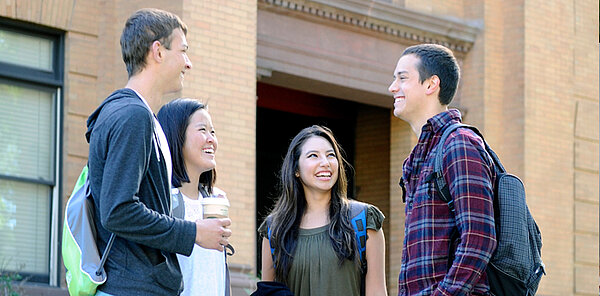 You must complete the following steps before your financial aid will be applied to your bill. These steps will also help you determine how much you will owe, and what options you have to help cover your costs.
STEP 1
RESPOND TO YOUR FINANCIAL AID OFFER THROUGH CAMPUS CONNECTION
As soon as possible but no later than one month before classes begin, accept or decline all or part of your financial aid offer by following the directions labeled "A-F" below.
A. CLAIM YOUR ACCOUNT
If you haven't already done so, follow these steps to claim your North Dakota University System (NDUS) Account:
Go to https://ndus.rightanswers.com/portal/ss. Click Claim My Account.
Watch the video and click Claim you NDUS Account.
Enter your Student ID/ EMPLID and 8-digit birthdate in the fields provided.
Click Continue.
Click I Agree then click Continue to proceed.
A confirmation message displays indicating that your account has been activated. Click the Continue button again to proceed.
Follow the remaining directions as indicated beginning with inputting a new password.
You must choose a password between 12 and 16 characters. Your password will not expire. The process of claiming your account will take about 10 minutes.
If you have technical questions related to claiming your NDUS account, contact the NDUS helpdesk at 1-866-457-6387 or go to ndus.rightanswers.com/portal/ss/ .
B. LOG IN TO CAMPUS CONNECTION
Campus Connection is the system that you'll use to accept or decline your financial aid offer, register for classes, and view and pay your bill. After you've claimed your NDUS account and you have obtained your username and password, follow the steps below to log in to Campus Connection:
Go to ndsu.edu.
Scroll to the bottom of the page and click 'Campus Connection'.
Enter your User ID (firstname.lastname) and password, then click Log In.
Once you're logged in, your Student Center page will be your default screen. Your Student Center is where you'll view your financial aid, university bill, enrollment, academic and personal information.
C. REVIEW HOLDS AND "TO DO" LIST
In Campus Connection, you'll be able to see if you have Holds on your account or if there are any items you need to complete on your To Do List. Click 'details' to find out which office is requesting additional information from you. Holds and incomplete items on your To Do List can delay financial aid processing and prevent class registration.
Important: If your FAFSA has been selected for Verification, it will show as an item in your Campus Connection To Do List. Your financial aid will not be processed until you've submitted all requested documents and Verification is complete.
D. REVIEW YOUR FINANCIAL AID OFFER
Go to the Finances section in Campus Connection and click on 'View Financial Aid'.
After you click 'View Financial Aid', select the appropriate aid year to view your offer. Select 2022 if you plan to attend NDSU during the Fall 2021, Spring 2022 and/or Summer 2022 semesters.
Review the breakdown of your estimated cost of attendance by clicking on 'Financial Aid Summary'.
Click on the dollar amount listed as your Estimated Financial Aid Budget to see a breakdown of your tuition and fees, housing and meals, books and supplies, and miscellaneous living expenses.
Keep in mind these are estimated costs and not what you owe directly to NDSU. The miscellaneous and personal expenses include estimated costs for essential living expenses such as laundry detergent and toiletries. If possible, we encourage you to pursue student employment opportunities rather than seek additional student loans to pay for these types of costs.
Important: Charges are only made available through Campus Connection under the Finances section. Invoices will not be mailed.
E. ACCEPT OR DECLINE AID OFFERED
Go to the Finances section in Campus Connection and click on 'Accept/Decline Awards'. Check the appropriate boxes to accept or decline your financial aid and click the 'SUBMIT' button.
F. REPORT OUTSIDE SCHOLARSHIPS/AWARDS
To report any outside scholarships or third-party awards, click the Financial Aid tile on the student homepage in Campus Connection. Select the appropriate year. Click Outside Aid on the left side toolbar. Click the Plus sign. Enter the following: Award, Category, Award Description, Amount. Click Submit then click Yes to confirm. You may also email ndsu.onestop@ndsu.edu.
Important: If you are unsure if you want to accept or decline your financial aid offer, we recommend first completing the Budget Calculator Worksheet in Step 3 to determine your estimated costs.
COMPLETE THE FEDERAL LOAN PROCESS
If you accepted a Federal Direct Loan (subsidized and/or unsubsidized), there are additional steps you must complete online before your loan can be processed.
Go to studentaid.gov.
Log in with your Federal Student Aid Username and Password (FSAID), the same login used to complete your FAFSA.
Follow the directions to complete the following requirements:
Entrance Counseling, a one-time requirement that educates students about their rights and responsibilities as a student loan borrower.
Loan Agreement also referred to as the Master Promissory Note (MPN). This open-ended note serves as a written agreement for the student to repay all loan funds borrowed.
Annual Student Loan Acknowledgment, you are acknowledging that you understand your responsibility to repay your loan, how much you owe and how much you can borrow.
Important: Keep track of how much you owe and who your federal loan servicer(s) are by logging on to studentaid.gov using your FSAID and password.
ESTIMATE YOUR BILL
Our interactive Budget Calculator Worksheet should be used to estimate your cost to attend NDSU. Please note the cost information is based on 2020-2021 figures due to pending State Legislative action. Enter your costs, financial aid offered, and any other resources such as scholarships, college savings plans and personal savings. Your payment due is the balance that remains AFTER your anticipated financial aid has been applied to your bill. Your actual charges will be posted to your Campus Connection Student Center the first week in August for the fall semester and the first week in December for the spring semester.
REVIEW OTHER OPTIONS AND RESOURCES
In addition to the financial aid programs listed on your aid offer, we recommend the following options and resources to assist you in paying for your bill at NDSU:
PERSONAL SAVINGS including money received from your high school graduation and earnings from working during the summer.
PARENTAL ASSISTANCE in the form of self-payment or willingness to borrow a Federal Direct PLUS Loan for Parents.
QUALIFIED TUITION PLANS such as the 529 college savings or prepaid tuition plan.
EXTERNAL SCHOLARSHIPS awarded to you by organizations other than NDSU.
NDSU MONTHLY PAYMENT PLAN which is covered in detail at ndsu.edu/onestop/accounts/payments/paymentplan/.
PRIVATE STUDENT LOANS are interest-bearing loans and typically require a credit-worthy borrower (student) and a credit-worthy co-signer (usually a parent or family member).

To choose a private student loan program and lender:

Scroll down and click on the "Enter FASTChoice" icon.
Click "Undergraduate Student – Private Loan Options" and then click Next.
Read the disclosure and click Next.
Lender information is provided as a courtesy and in no way should it be interpreted as a requirement to use one of the lenders listed on FASTChoice. NDSU will process loans from any participating lender.
FINANCIAL AID GLOSSARY
Subsidized Federal Direct Loan: A loan based on financial need for which the federal government pays for the interest that accrues while the borrower is enrolled half-time or more.

Unsubsidized Federal Direct Loan: A loan where the borrower is fully responsible for paying the interest regardless of the loan status. Interest accrues from the date of disbursement. Making payments on accruing interest while in school is encouraged to keep total debt as low as possible.

Grant: Money awarded to undergraduate students based on their financial need. Grants are pro-rated based on the actual number of credits for which you are enrolled. Grants are gift aid and generally do not need to be paid back.

Federal Work-Study: A program that provides funding for part-time employment while you're enrolled. The full Work-Study award is listed on the Financial Aid Offer, but it is earned like a regular paycheck and paid to the student twice a month.
ENROLL IN DIRECT DEPOSIT
If you wish to have your financial aid refund (including excess funds from a private student loan) deposited directly into your bank account, you may self-enroll after you have completed your Orientation session by clicking the following link:Direct Deposit Online Enrollment
COMPLETE THE FERPA CONSENT TO RELEASE FORM
The Family Educational Rights and Privacy Act of 1974 (FERPA) prohibits NDSU from releasing any of your information, including your financial aid, to anyone other than you, the student, unless you have given us written permission to do so. If you wish to have your information released to your parent(s) or other specified individuals you may submit the FERPA Consent to Release Form by clicking the following link:FERPA Consent to Release Form
FREQUENTLY ASKED QUESTIONS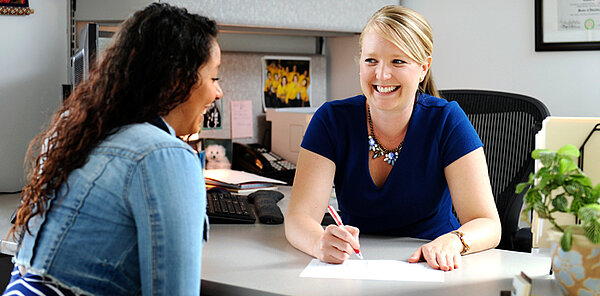 Am I required to accept my financial aid offer?
Yes. If you want financial aid, you are required to accept your offer. You may accept or decline all or part of your financial aid offer by following the directions in Step 1 above.
Is there a limit to how much I can borrow?
Yes. There are both annual and aggregate loan limits for the Federal Direct Loan program.
Annual Limits
Freshman $5,500
Sophomore $6,500
Junior & Senior $7,500
Aggregate Limits
Undergraduate dependent students: $31,000 with up to $23,000 of that amount being subsidized.
Undergraduate independent students: $57,500 with up to $23,000 of that amount being subsidized.
Can my enrollment impact my financial aid?
Yes. A snapshot of your enrollment, called "census" is taken at 11:59 p.m. on September 1, 2021 for the fall semester and on January 20, 2022 for the spring semester. Your financial aid offer and Satisfactory Academic Progress (SAP) status will be both based on your enrollment as of that date and time.
Can my financial aid offer change?
Yes. The University reserves the right to adjust your offer on the basis of additional information that may become available, including but not limited to: Verification of information reported on your FAFSA, notification of tuition waivers, scholarships, grants, or other third-party payments, and changes in enrollment status (e.g. changing from full-time to part-time status).
Does my academic performance affect my financial aid?
Yes. You must meet certain academic requirements to be eligible for federal financial assistance. These requirements are called standards of Satisfactory Academic Progress, or SAP for short. They include:
Earn a semester and cumulative grade point average (GPA) of at least 2.00.
Successfully complete two-thirds (67%) of your attempted credits each semester and cumulatively. Credits dropped or failed after the NDSU census date are counted as attempted but not completed.
Be sure you read the complete SAP policy every year.
Where do I mail my scholarship check?
NDSU One Stop
Dept. 2836, P.O. Box 6050
Fargo, ND 58108-6050
Encourage your scholarship donors to mail your check early to ensure that it will be applied to your NDSU charges in a timely manner.
Is there anything that could delay the processing of my financial aid?
Yes. Your financial aid may be delayed or canceled because of one or more of the following reasons:
IMPORTANT INFORMATION TO REMEMBER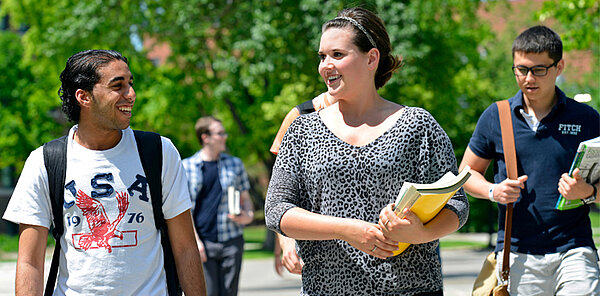 STUDENT CONSUMER INFORMATION
STUDENT CONSUMER INFORMATION: The Higher Education Opportunity Act requires that all United States academic institutions provide certain consumer information about the University to future and current students, including financial aid information. For your convenience, NDSU has consolidated that information on the Student Consumer Information website located at ndsu.edu/onestop/finaid/consumerinfo/
| Fall Semester 2021 | |
| --- | --- |
| Classes begin after 4 p.m. | August 23 |
| First full day of classes | August 24 |
| Last day to add or drop a course without record | September 1 |
| Financial aid census date (snapshot of enrollment) | September 1 |
| Financial aid begins applying to student accounts | September 7 |
| Excess financial aid disbursement begins | September 8 |
| Fall semester bills must be paid | September 8 |
| Last day to withdraw/drop from the semester with record ("W") | November 12 |
| Final Exams | December 13-17 |
| Spring Semester 2022 | |
| --- | --- |
| Classes begin after 4 p.m. | January 10 |
| First full day of classes | January 11 |
| Last day to add or drop a course without record | January 20 |
| Financial aid census date (snapshot of enrollment) | January 20 |
| Financial aid begins applying to student accounts | January 24 |
| Excess financial aid disbursement begins | January 26 |
| Fall semester bills must be paid | January 26 |
| Last day to withdraw/drop from the semester with record ("W") | April 8 |
| Final Exams | May 9-13 |
Your NDSU email address is an official communication channel used by One Stop and Financial Aid and Scholarships to send you important messages. Instructions on how to activate or log into your NDSU email account can be found at ndsu.edu/its/help_desk/student_email_hub/
If you need further technical assistance related to your NDSU email account, you may call the NDSU Help Desk at 701-231-8685 and select Option 1 or email them at ndsu.helpdesk@ndsu.edu
NDSU ONE STOP
Dept. 2836, P.O. Box 6050
Fargo, ND 58108-6050
Phone: 701-231-6200 or 866-924-8969
Fax: 701-231-8297
Email: ndsu.onestop@ndsu.edu
Campus Location: 176 Memorial Union