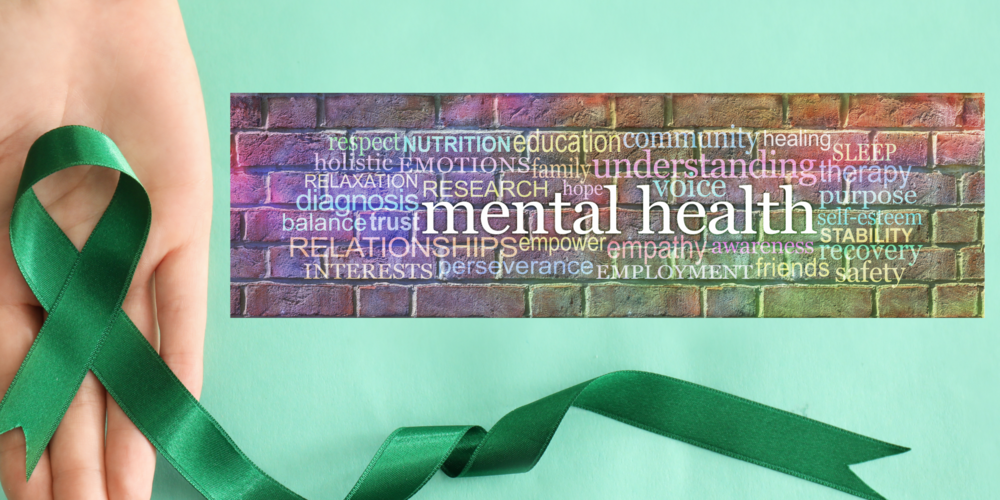 Mental Disorder Epidemiology Research Program
The Mental Disorder Epidemiology Research Program (MDERP) is focused on understanding the distributions, determinants, and consequences of mental disorders. Our program views mental illness as a chronic illness that can be addressed through prevention, intervention, treatment, and management. Striking disparities exist in prevalence, access, and use of mental health services, and health and wellbeing outcomes for those with mental illness. Results from our research can be used to inform policy and practice that will promote and support mental health and wellbeing. We have three primary areas of research:
Access and use of health and mental health services for people with mental disorders
Premature and excess mortality in people with mental disorders
Discrimination due to mental disorders in the workplace and healthcare settings as contributors to poor health and quality of life,
Recent publications
Johnson PJ, *Mentzer K, Jou J, Upchurch D. (2022). Unmet healthcare needs among midlife adults with mental distress and multiple chronic conditions. Aging and Mental Health, 26(4):775-783. https://pubmed.ncbi.nlm.nih.gov/33792432/
Johnson PJ, Jou J Upchurch D. (2020). Psychological Distress and Access to Care among Midlife Women. Journal of Aging and Health, 32(5-6):317-327 https://pubmed.ncbi.nlm.nih.gov/30614361/
Johnson PJ, Jou J Upchurch D. (2019). Healthcare Disparities among US Women of Reproductive Age by Level of Psychological Distress. Journal of Women's Health, 28(9):1286-1294. https://pubmed.ncbi.nlm.nih.gov/31173549/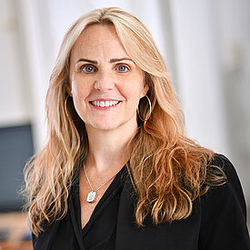 Associate Professor & Chair
Department of Public Health, NDSU
Affiliated Faculty and Collaborators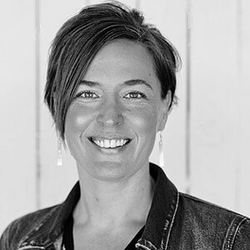 Assistant Professor of Practice
Department of Public Health, NDSU
Biostatistician
Center for Biobehavioral Research, Sanford Research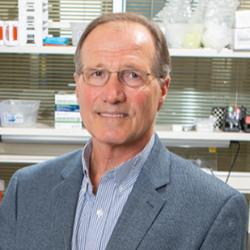 Adjunct Professor
Department of Public Health, NDSU
Vice President for Research
Sanford Research
Co-Director
Center for Biobehavioral Research, Sanford Research
Sanford Eating Disorder and Weight Management Center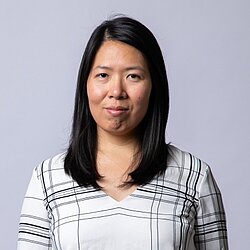 Assistant Professor
Department of Health Science at California State University, Long Beach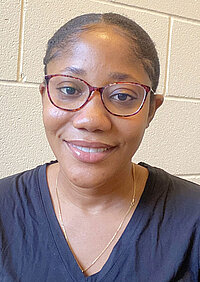 Iyobosa Omoregie
MPH Student
MDERP Graduate Assistant
I am a graduate student from Nigeria with a background in Medicine and Human Anatomy. I am interested in mental health research being from a country where mental health is often overlooked and stigmatized has made me passionate about how to improve the outcomes of individuals who suffer from these disorders. A better understanding of the disparities that exist within these disorders, and how their interventions and management can be improved in society. I believe that if individuals that suffer from these disorders are given adequate interventions, this can help improve their quality of life.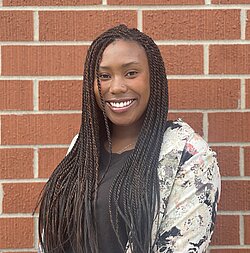 Alexandria Hicks
MPH Student
MDERP Volunteer
Hello, my name is Alexandria Hicks is in my second year of the MPH program with a concentration in Epidemiology. I went to undergrad at the University of Illinois-Chicago where I received a BA in Public Health. My public health experience includes a great deal of research and volunteering. I have worked on the COVID-19 vaccine trial, HIV in Chicago's homeless population, and COVID-19 vaccine hesitancy in older adults, to name a few. I have also volunteered at Fargo-Cass with TB nurses, environmentalists, field epidemiologists, and physicians. As an African American woman, I have seen and experienced, first hand, how health disparities can negatively impact the lives of individuals and communities. Furthermore, I know just how important mental health is, especially in a community where mental health is highly stigmatized. To me, it is important to explore the intersections of mental health, healthcare, and everything in between, to ensure longer, healthier, lives for those. Overall, I am passionate about eliminating health disparities and creating programs and opportunities that provide health equity for all communities.