As an organization, NRHH values service and recognition. In the Bison Chapter of NRHH, we facilitate recognition through the promotion of Of The Months (OTMs), the use of the honor points system, and other inter-organizational opportunities.
Of The Months (OTMs) are a way for individual students to recognize people, events, and organizations on campus for the designated month. In order to create an account and begin submitting OTMs, visit http://otms.nrhh.org. | How to Create an Account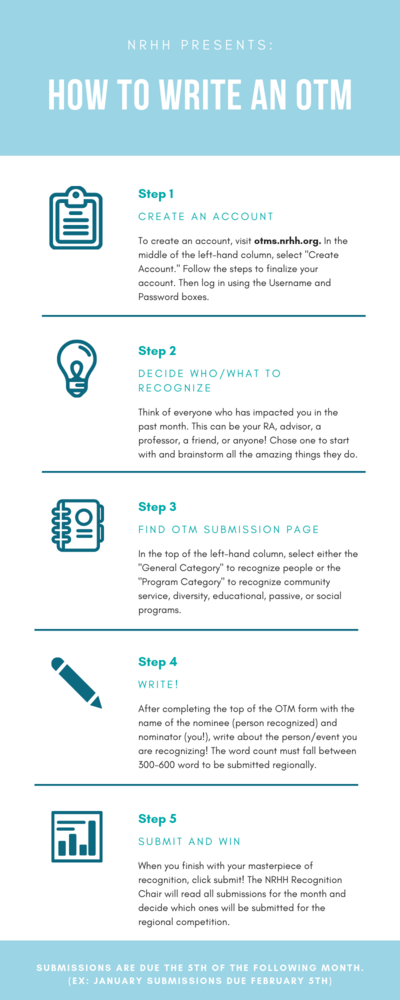 Honor Points The honor points system was redesigned in the fall of 2019 to incorporate certain rewards to recognize those who go above and beyond their requirements or simply excel in the organization.
*NOTE: Candidate points are found under the "Candidate Membership" tab
Points Allocation | Incentives Graph | Member Honor Points Tracker

Contact Julia Lee, NRHH President, at julia.p.lee@ndsu.edu with questions.