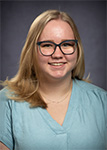 Sophia Walch
President
sophia.walch@ndsu.edu
Major/Minor: English Education / Creative Minor
I joined RHA to make connections and meet new people while expanding my leadership and communication skills. Plus you get a free shirt and gain many new opportunities to work with amazing people.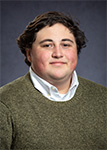 Colin Graham
Vice President-NCC
colin.r.graham@ndsu.edu
Major/Minor: Majoring in mathematics Minoring in Biology
I joined to get involved on campus and do something I never did before.

Anastasia Wingenbach
Administrative Director
anastasia.wingenbach@ndsu.edu
Major/Minor: Biomedical Animal Science & Veterinary Technology
I joined RHA to continue my duties as an admin director and to further my skills in leadership and communication. To me, RHA feels like a wonderful way to complete what hall government started, which is to create better leaders. By doing this, I hope to encourage other students to become leaders for themselves just like RHA has done for me!


McKenna Aker
Event Coordinator
mckenna.aker@ndsu.edu
Major/Minor: Mechanical Engineering
I joined RHA to meet new people outside my major and learn more about the NDSU campus itself.

Katia Shamanovskaya
Public Relations Director
katia.shamanovskaya@ndsu.edu
Major/Minor: Major: Sociology and Minor: Human Development and Family Sciences
I joined RHA because I wanted to get more involved on campus and make more friends.