Sociology is the study of human social interaction and social organizations. Sociologists examine social relationships in institutions like the family, religion, the economy, health care, media, education and government. Using theoretical and practical tools, sociologists can begin to understand social behaviors and societies in order to inspire change and contribute knowledge to the general public. Studying sociology fosters creativity, innovation, critical thinking, analytic problem solving, and communication skills. Sociology majors are employed in a variety of business, nonprofit, and government jobs.
Sociological expertise can be useful in careers that involve community service, urban and regional planning, industrial development, population analysis, agricultural and rural life advocacy, economic or marketing studies, health-related work, government administration, human relations, human and social services, management or personnel, and research analysis.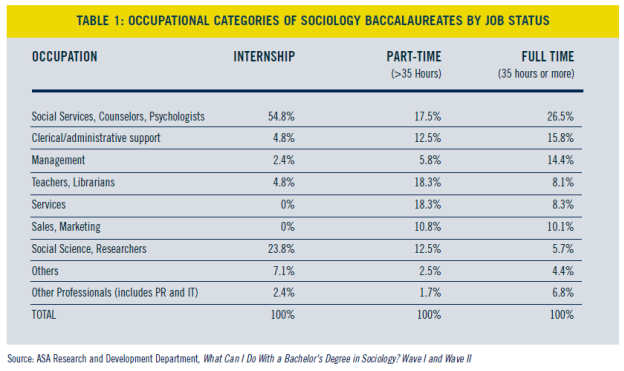 The department has developed several occupational tracks to help students better understand what areas of employment they can pursue. The tracks options will give a list of potential employers, potential job titles and/or fields along with suggest curriculum choices and skills one would have after completing the tracks.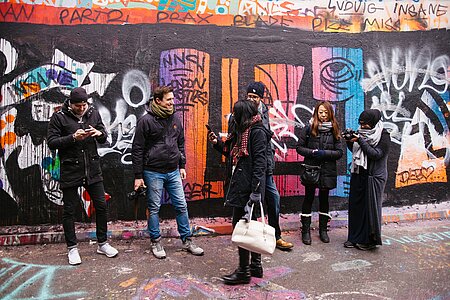 The Sociology Club meets regularly throughout the year and plans social events, outreach, and community service opportunities. You can connect with the Sociology Club on Facebook at NDSU Sociology Club , and/or on Instagram @ndsu_sociology_club

Whether you decide to major and minor in Sociology, there is a myriad of useful skills to learn and many meaningful careers to be cultivated. We all have been asked at one time or another, "What are you going to do with a sociology degree?" The answer is that a sociology degree serves as an excellent springboard for a variety of careers in many diverse fields. You can easily transfer the skills you obtain with your undergraduate or graduate degree in sociology, the trick is to understand how to translate what you have learned into terms future employers find valuable. Sociology also offers a unique insights to things you experience every day as a social being living in society.
Sociology Core Requirements (a grade of "C" or better required)
ANTH 111
Introduction to Anthropology (May satisfy general education category B and D)
3
or ANTH 206
Introduction to Cultural Anthropology: Peoples of the World
SOC 110
Introduction to Sociology (May satisfy general education category B)
3
or SOC 115
Social Problems
or SOC 116
Global Social Problems
SOC 214
Social Interaction
3
SOC 340
Social Research Methods
3
SOC 410
Social Inequality
3
SOC 422
Development Of Social Theory
3
SOC 470
Social Data Analysis
3
SOC 489
Senior Capstone In Sociology
1

Electives: Select an additional 12 credits from the electives listed below:

12

SOC 233
Sociology of Organizations and Work
SOC 235
Cultural Diversity
SOC 401
Sociology of Religion
SOC 405
Community Development
SOC 407
Deviant Behavior
SOC 412
Sociology of Gender
SOC 416
Sociology Through Literature
SOC 417
Sociology of the Family
SOC 418
Social Psychology
SOC 424
Feminist Theory and Discourse
SOC 425
Sociology of Culture
SOC 426
Sociology of Medicine
SOC 431
Environmental Sociology
SOC 439
Social Change
SOC 440
Sociology of Aging
SOC 441
Death and Dying
A B.A. in Sociology requires foreign language proficiency at the two-year level. A B.S. in Sociology requires completion of the requirements for a minor in another discipline. The degree also includes 40 general education credits and 12 credits of AHSS College requirements.
Minor Requirements
Core Courses

Introduction to Anthropology

3

or ANTH 206

Introduction to Cultural Anthropology: Peoples of the World

Introduction to Sociology

3

or SOC 115

Social Problems

or SOC 116

Global Social Problems

Required Courses: Select two of the following:

6

Social Interaction

Sociology of Organizations and Work

Social Research Methods

Social Inequality

Development Of Social Theory

Social Data Analysis

Minor Electives: Select any two SOC prefix courses at the 300-400 level

6

Total Credits

18