ALUMNI
Alumni Achievement Award: Lance K. Josal
Published April 2017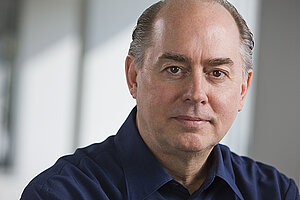 Lance Josal is the recipient of the 2017 NDSU Alumni Achievement Award, which recognizes individuals who have received distinction in their professional field.
Josal, BA, '77, architectural design; BArch, '78, architecture, has become a global leader in architecture during his nearly 40-year career.
The president and CEO of CallisonRTKL has built an international reputation for excellence and dedication through his management skills and design expertise.
He is a founding member of the NDSU Architecture Advisory Board, a member of the President's Bronze Medallion Society and an active contributor to the NDSU Foundation and Alumni Association.
Josal was named a fellow of the American Institute of Architects in 2009 for his exceptional work and contributions to architecture and society. It's the highest honor presented by the organization. He recently was named one of the 500 most powerful business leaders in Dallas-Fort Worth by D magazine.
Josal will be recognized during the NDSU Foundation and Alumni Association's Evening of Distinction on Thursday, April 20 at 5:30 p.m. in Fargo's Avalon Events Center. Other awards recipients are: Isaac Long, Horizon Award; Julie Burgum, Heritage Award for Alumni Service; David W. Schindler, Henry L. Bolley Academic Achievement Award; Jeffry Volk and Jeanie Volk, Service Award.
"Some architectural programs teach you what to think, but NDSU and the unavoidable life lessons I experienced in North Dakota taught me how to think," Josal said. "I believe I benefitted from some of the best training that anyone in the profession has ever received and always take great pride, when a client asks me where I went to school, watching their expressions when I tell them."