RESEARCH

NDSU faculty members named Fulbright Scholars
Published May 2017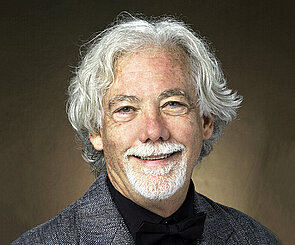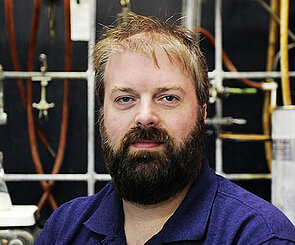 Two NDSU professors have been selected for prestigious Fulbright Senior Scholars Awards. The program sponsors exchanges in the sciences, business, academe, public service, government and the arts.
Larry Reynolds, University Distinguished Professor of animal science, will participate in collaborative research and teach at the University of Murcia in Spain, and Seth Rasmussen, professor of chemistry and biochemistry, will conduct research at the University of Newcastle in New South Wales, Australia.
Reynolds' project is entitled, "Research in Assisted Reproductive Technologies/Teaching in Master in Biology and Technology of Reproduction in Mammals," and is tentatively scheduled for October through December later this year.
"I know the colleagues that I will be working with at the University of Murcia, and have great respect for their work, so I am very excited to establish collaborations there both in research and teaching," said Reynolds, who also will be involved in teaching veterinary medicine graduate courses.
Rasmussen's materials research will take place January to May 2018. His work is titled "New Design Models for Low Band Gap Polymers and their Application to Organic Electronics."
"This recognition is personally meaningful, as it shows that the leaders in my field recognize the quality of the work we are doing here at NDSU," he said. "In addition, the support of such projects by the Fulbright Commission highlights the importance of international collaboration and reinforces that science is a critical worldwide activity."
The Fulbright program was established in 1946 through legislation introduced by Sen. J. William Fulbright of Arkansas. The program is sponsored by the U.S. Department of State's Bureau of Educational and Cultural Affairs.
The program awards about 8,000 grants each year, including about 1,600 U.S. students; 4,000 foreign students; 1,200 U.S. scholars; 900 visiting scholars; and several hundred teachers and professionals. Since its inception, about 370,000 people have participated in the program.