COMMENCEMENT
NDSU welcomes Gov. Burgum
Published May 2017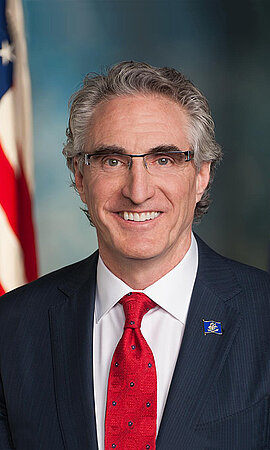 NDSU is honored to have Gov. Doug Burgum attend and speak at Saturday's spring commencement ceremonies.
Burgum earned his bachelor's degree in university studies from NDSU in 1978, serving as student body president in 1976-77. His grandmother, Jessamine Slaughter Burgum, was the first woman to enroll at NDSU, then known as North Dakota Agricultural College, and Burgum Hall on campus is named after her. The Katherine Kilbourne Burgum Family Life Center on campus also is named for his mother.
Burgum was elected as the North Dakota's 33rd governor on Nov. 8, 2016. He is a highly successful business leader who helped develop Great Plains Software from a startup company into a major tech firm. He was later a senior vice president at Microsoft. He also founded Kilbourne Group, a real estate development firm that specializes in downtown projects.