STUDENT SUCCESS
Student Innovators: Israt Jahan and Sayeed Zebaul Haque Sajal
Published March 2016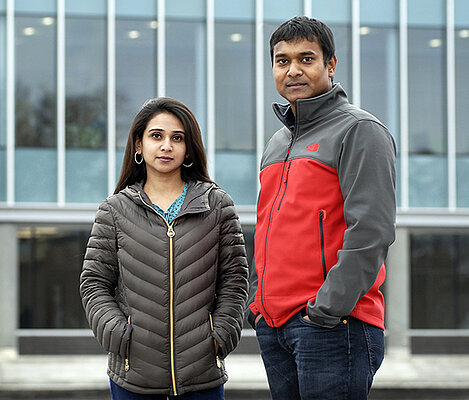 Israt Jahan and Sayeed Zebaul Haque Sajal are among 13 NDSU students selected to participate in the Clinton Global Initiative University in Berkeley, California.
The initiative challenges college students to address social issues with practical, innovative solutions. Each participant develops a new, specific and measurable plan to address to societal need they have identified. Only about 1,000 students around the country are invited to the conference.
Program: Jahan: master's in software engineering, Sajal: doctoral candidate in electrical and computer engineering
Hometown: Dhaka, Bangladesh
The project: Their project is to ensure that youth less than 12 years old have at least one good outfit for social, cultural and religious festivals.
Effect on society: "We came from a country where the majority of people have to try hard to manage one meal per day. We observed firsthand the kids who are deprived. We have two children, and we want to make a better future for them."
Next steps: The team will work on developing their project and continue working to create a positive impact on people around the globe. Upon graduation, Jahan plans to pursue a career in a technology-focused industry while Sajal will pursue a research-focused profession.