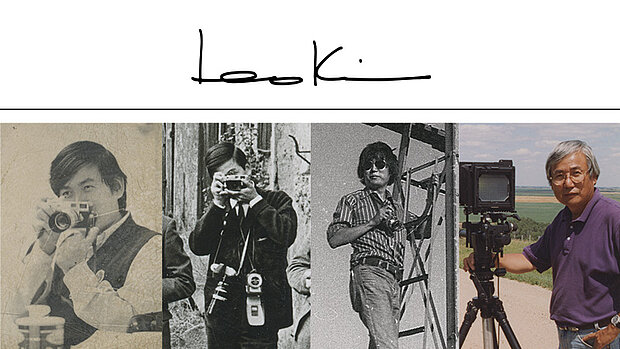 The NDSU Memorial Union Gallery has scheduled an exhibition of the work of renowned photographer and former NDSU student Leo Kim. The display is set for Sept. 21-Oct. 14. Gallery hours are 9 a.m. to 5 p.m., Monday through Friday.
On display are original prints that come from the Leo Kim Collection at the NDSU Archives. Visitors will learn Kim's story and how the collection adds his legacy to the NDSU Archives' photojournalism collection.
"Although the NDSU Libraries launched an online exhibit of Leo Kim's works earlier this year, we wanted people to be able to see his original prints in person, said Hallie Pritchett, interim dean of libraries. "The gallery exhibition features works from throughout Leo's career, with an emphasis on his beautiful and often dramatic photographs of the North Dakota landscape. His ability to capture the unique features of our state provides a remarkable perspective of North Dakota. The Libraries are pleased to be able to share Leo Kim's artistry with the NDSU community."
Kim lived his early life in Hong Kong, Macao and Austria. At the age of 22, he immigrated to the U.S. and decided to live in North Dakota because of the advertised low cost of living, college tuition and open spaces. He began taking pictures for NDSU's The Spectrum student newspaper, and worked on the 1971-1972 Bison Annual.
He later worked at The Forum of Fargo-Moorhead and The Standing Rock Star in Fort Yates, North Dakota. He then moved to the Minneapolis area doing freelance and commercial work. His collection of photographs, negatives and slides was donated to the NDSU Archives in 2019.
The exhibit is sponsored by Friends of the Libraries.
As a student-focused, land-grant, research university, we serve our citizens.