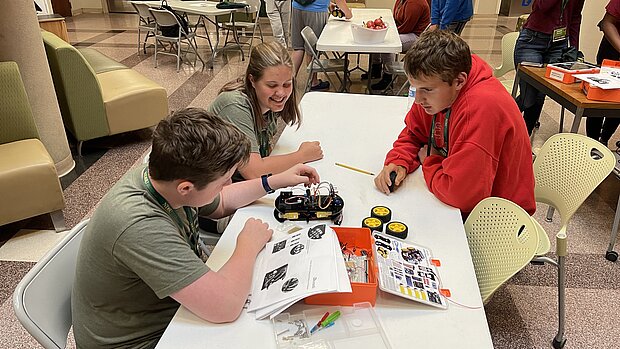 The NDSU computer science department is offering a free Bison Cyber Saturday event for high school students in grades 9-12 on Saturday, Nov. 13 from 10 a.m. to 4 p.m.
Topics presented at the event are scheduled to include programming, cybersecurity, robotics and other skills. Lunch and snacks are provided.
Registration is open through Nov. 8.
Visit the Bison Cyber website for more information and to sign up.
As a student-focused, land grant, research university, we serve our citizens.