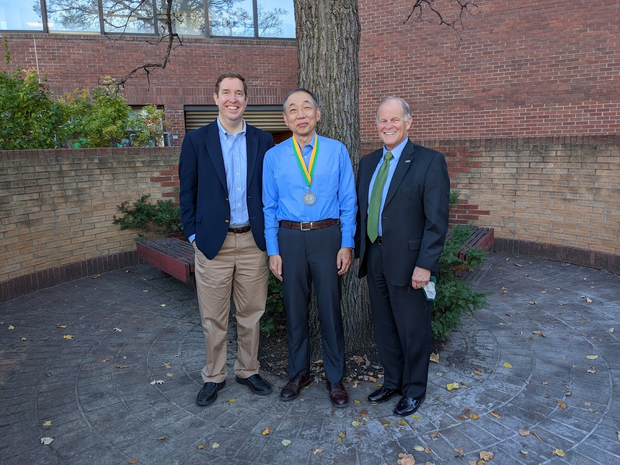 Xuefeng Chu, professor and interim chair of the Department of Civil, Construction and Environmental Engineering, has been awarded a Walter B. Booth Distinguished Professorship by the NDSU College of Engineering.
Booth Distinguished Professorships acknowledge faculty excellence in teaching and research. Recipients must demonstrate an exceptional record of achievement in their area of specialization. Chu's appointment is for five years.
Chu previously was the interim chair of the Department of Civil and Environmental Engineering and has been the director of the North Dakota Water Resources Research Institute since 2018. An expert in hydrologic engineering, he is a fellow of the Environmental and Water Resources Institute of the American Society of Civil Engineers and a former National Science Foundation CAREER award winner.
Walter B. Booth graduated from NDSU with a Bachelor of Science degree in mechanical engineering in 1926. While attending NDSU, Booth was a member of the Sigma Phi Delta Fraternity and the Phi Kappa Phi Honor Society. The same year Booth graduated from NDSU, he began a successful career of more than 40 years with General Electric Co.
As a student-focused, land-grant, research university, we serve our citizens.