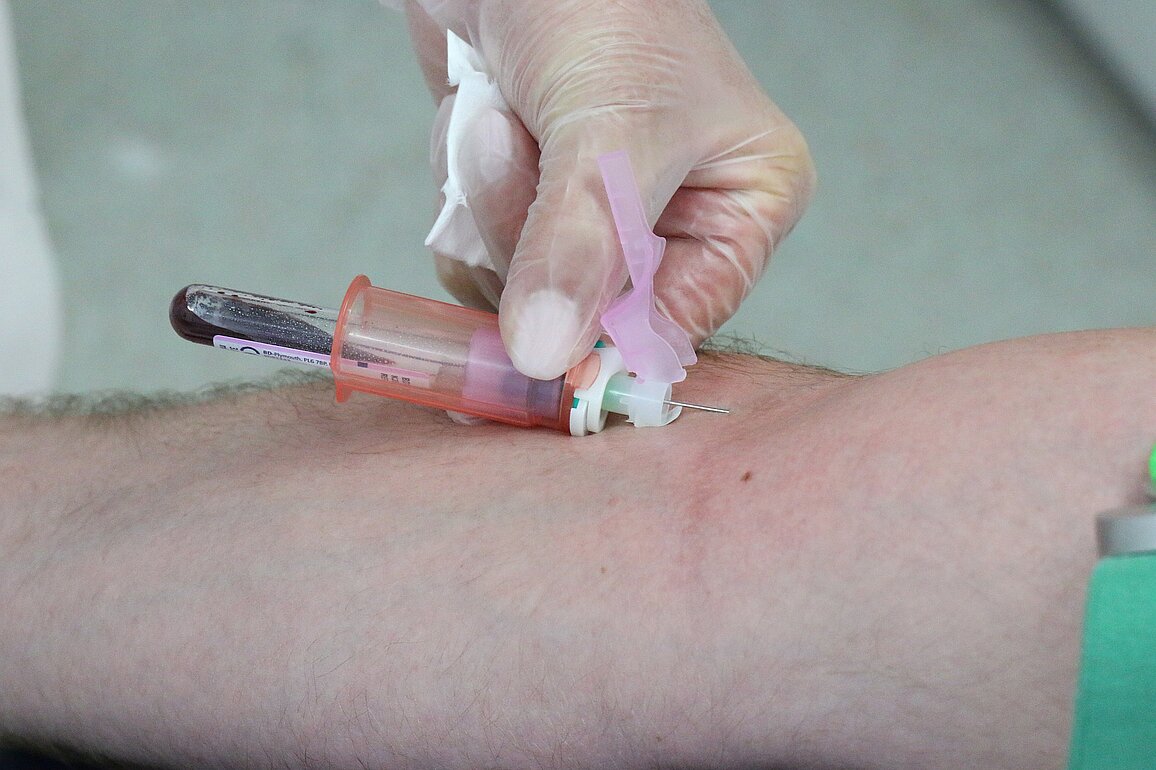 Participant Expectations
Participants in the survey only arm of the project will be invited to voluntarily complete a survey on three separate occasions once.
Participants in the sample collection arm will be invited to voluntarily complete a survey and to voluntarily participate in a blood draw and receive a free test for COVID-19 (oral swab) at one event. In addition, participants may be asked to participate in a second event, approximately six months later. Participants may participate in the survey, the sample collection events, both or neither. You can withdraw at any time, without consequences.
Day of Sampling Event Procedures
Sampling events will take place in each of the seven communities. On the day of the event, sample collection participants will go to their registered location and follow signs to the event room. You will check in with research personnel and will have time to complete the survey if you haven't yet. Participants will then read through and sign the consent forms, and the research team will answer any questions you may have. One of the phlebotomists will then collect blood and saliva samples. You are then free to grab a snack and go! We will send you information on the next event when the time comes closer.
Receiving Your Test Results
Participants in the sample collection events will receive the results of their antibody tests and PCR test. Antibody results will be mailed in a letter. It is important to note that the antibody tests are for research purposes only and are not FDA-approved diagnostic tests. The results cannot be used as a measure of immunity to COVID-19. In addition, the results are representative of the day your blood was drawn only. Because antibodies may fade overtime, your results may not match your history of SARS-CoV-2 infection or vaccination.
Results of the PCR test will be sent from the North Dakota Department of Health within 72 hours of the testing event.
If you do not receive your PCR test results within 72 hours of the event, please call 701-204-6664. The office is open Monday through Friday, 8am to 5pm.
Survey Participants Only
A number of participants from across the state of North Dakota were selected to complete the survey arm of the project only. If you are one of these participants, we ask that if you wish to complete the survey to complete it to the best of your ability and return it in the pre-stamped envelope that was enclosed with the invitation letter.