NDSU Dining
Exceeding Expectations
With three all-you-care-to-eat dining centers, four full-service coffee shops, and a food court with six eateries, NDSU can satisfy every craving and keep you coming back for more. We know what's important to you—a wide selection of quality ingredients, healthy options and food that tastes great.
Awards and Recognition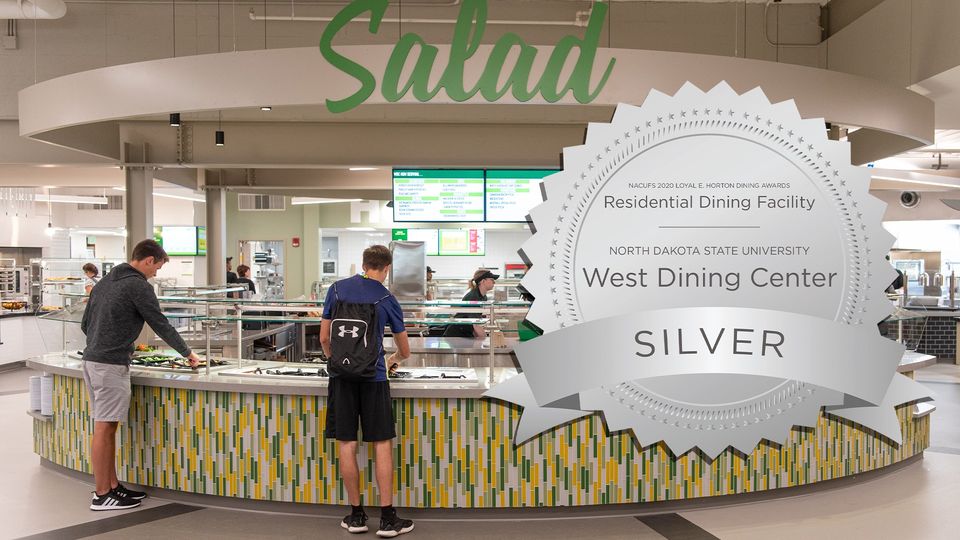 West Dining Center | Silver, Residential Dining Facility: The National Association of College and University Food Service (NACUFS) awarded NDSU's West Dining Center a silver in the category of Residential Dining Facility for large institutions in the NACUFS 2020 Loyal E. Horton Dining Awards.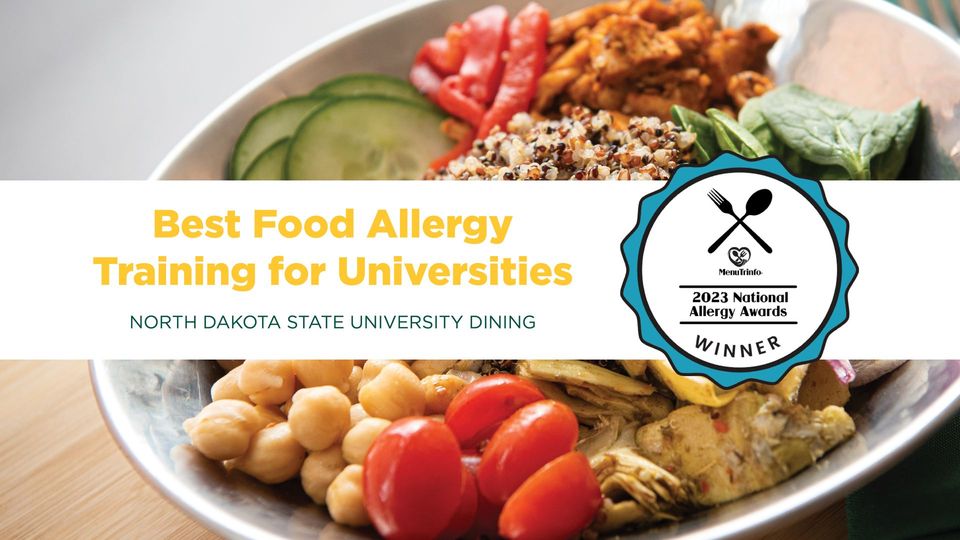 MenuTrinfo National Allergy Award Winner: NDSU Dining was the 2023 winner of Best Allergy Training for Universities and the 2022 winner of the Best Allergy Innovation for Universities in MenuTrinfo's Annual Allergy Awards, which honors the top universities across the nation who have gone above and beyond to take care of diners who have allergen/special dietary needs.
RDC March Madness | Gold, NACUFS Special Events Award Winner: The RDC Madness Final Four event won Gold for the 2022 National Association of College and University Food Service Loyal E. Horton Dining Awards in the Residential Dining - Special Event Category.
NDSU Dining Mission
Our Mission is to create the highest quality of dining and food related experiences which will enhance the education and social environment for our students, the university and community.
NDSU Dining is made up of four main units:
1. Dining Centers: From international cuisine to your home style favorites, NDSU dining centers have something for everyone.
2. Coffee Shops: College life sometimes requires a little caffeine. Our coffee shops not only provide a full menu of all your coffee shop favorites, we all serve pastries, snacks and lunch items.
3. Food Court: Located in the lower level of the Memorial Union, the food court offers five eateries with a variety of options, including sandwiches, burgers, salads, pizza, tex-mex and Chinese.
4. Catering: On campus or off, NDSU Catering offers a wide variety of menu options that are sure to meet all of your event needs.
NDSU Dining Team
NDSU Dining is the largest employer on campus, including more than 300 student team members. Learn why our team loves working with Dining and join our team today!
Dietary Needs
Our team is dedicated to ensuring you have the best dining experience possible. Learn more about our services for dietary needs.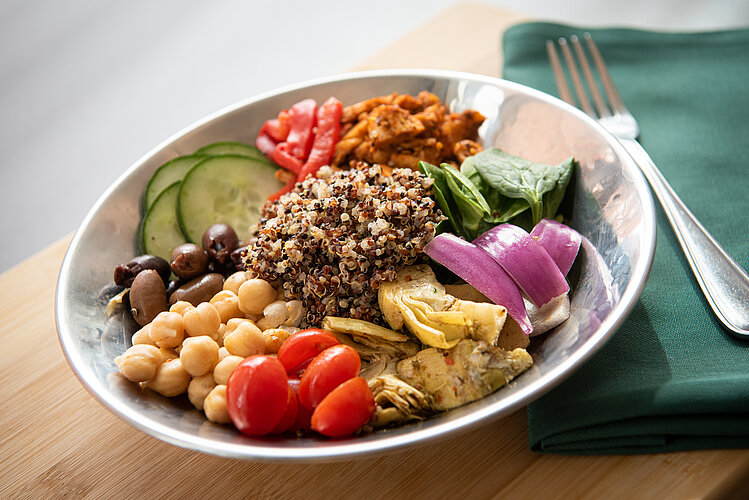 Meal Plans
Our meal plans are designed to meet a variety of needs. Whether you live on or off campus, you are a student or staff, we have something for everyone!