Compare and Save
Dining is here to SAVE YOU MONEY... and provide delicious food. See how much you can save with a block plan (or payroll deduct)!
The below pairings are just a select few options within our full block plan menu here.
MINARD COFFEE SHOP
Crispy chicken salad, cup of soup, bottle of water. Total savings: $6.00.
BARRY HALL COFFEE SHOP
Thundar Melt, bag of chips, bottle of water. Total savings: $2.49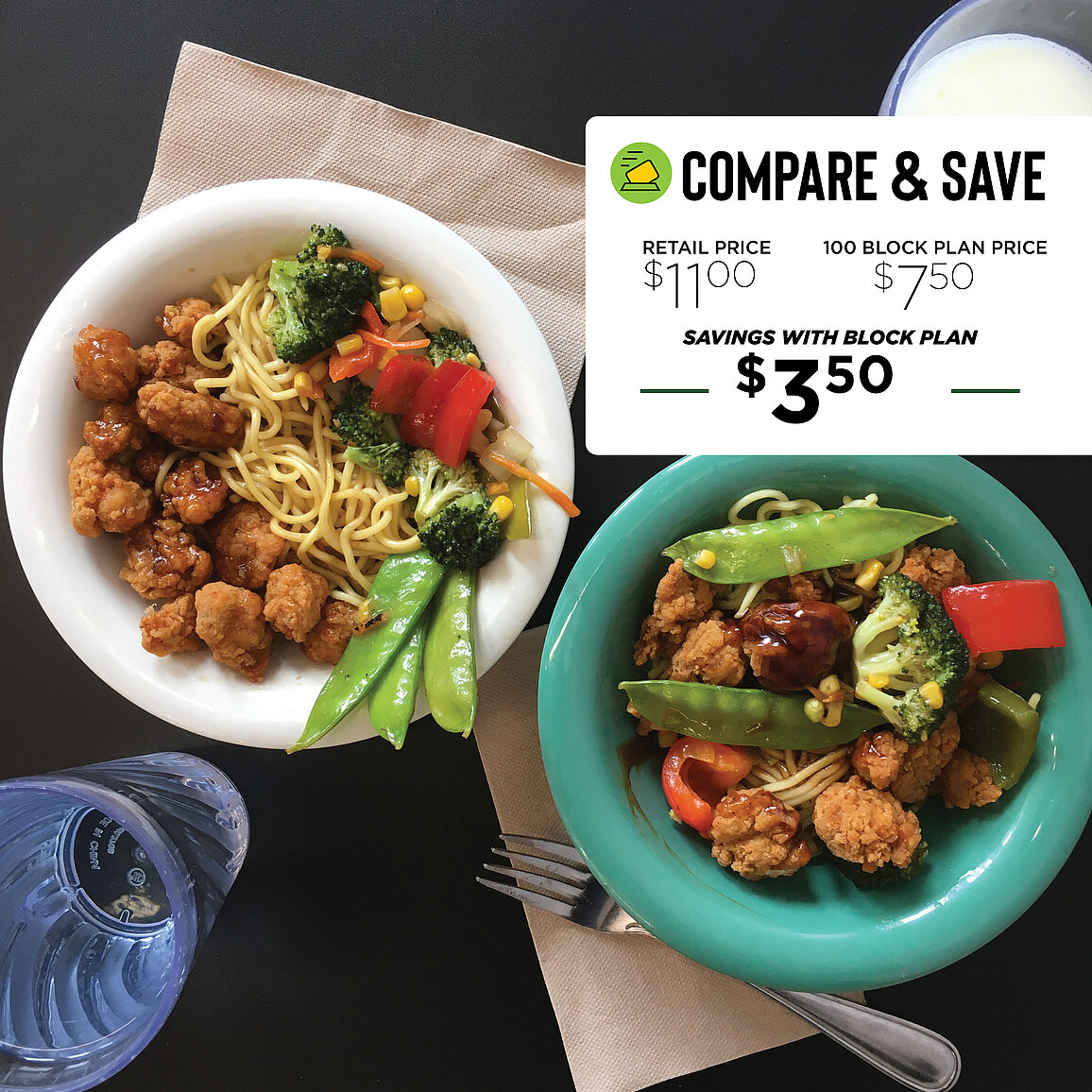 DINING CENTERS
Limitless menu options at all three of our dining centers. Total savings: $3.50

TWISTED TACO
Boom boom shrimp bowl, chips & queso, fountain drink. Total savings: $7.86
HOAGIE HUT
Chicken Cordon Bleu, cup of soup, fountain drink. Total savings: $4.04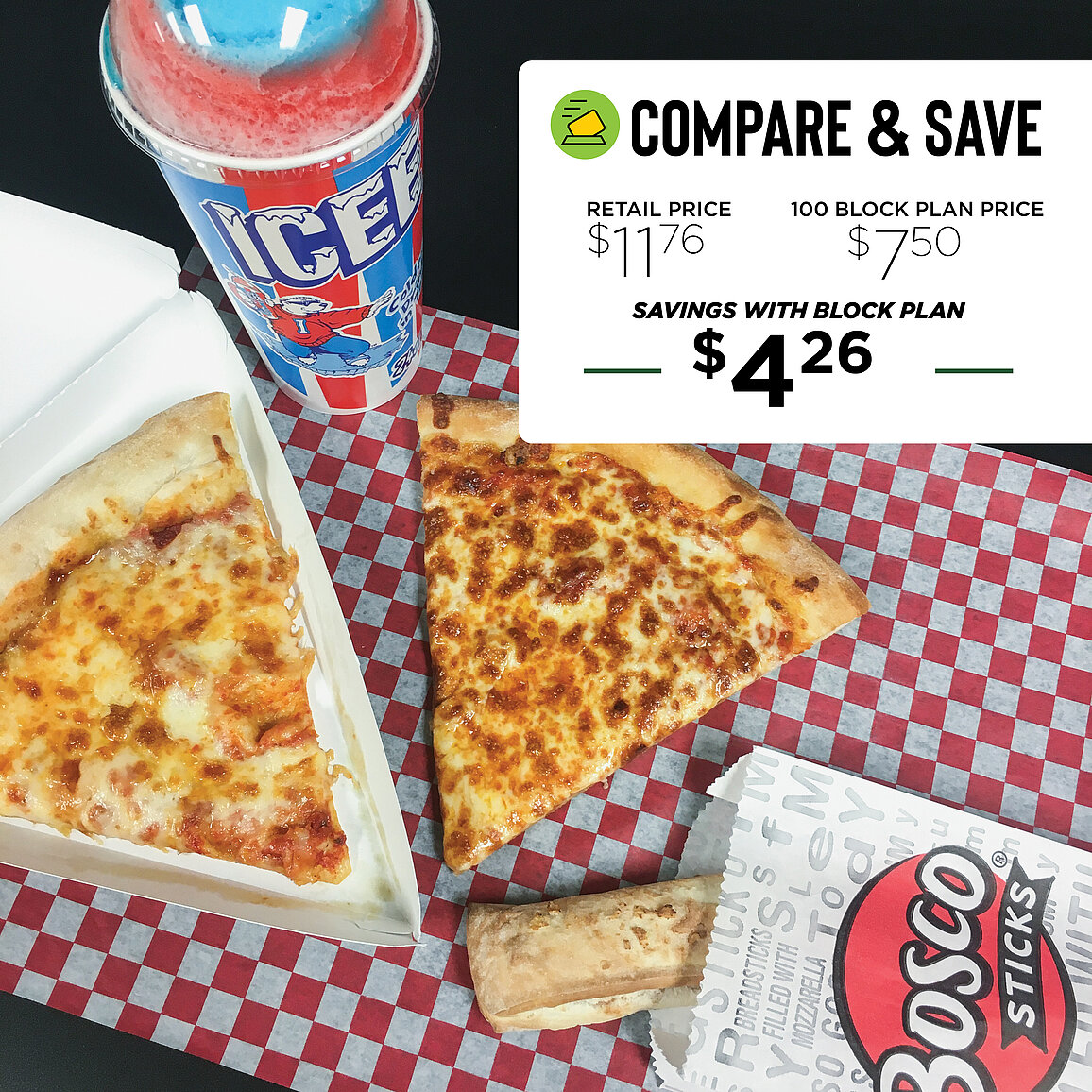 PIZZA EXPRESS
Two slices of cheese pizza, cheese-stuffed breadstick, 24oz ICEE. Total savings: $4.26

BURGERS @ THE U
Western burger, fries, bottle of water. Total savings: $2.24