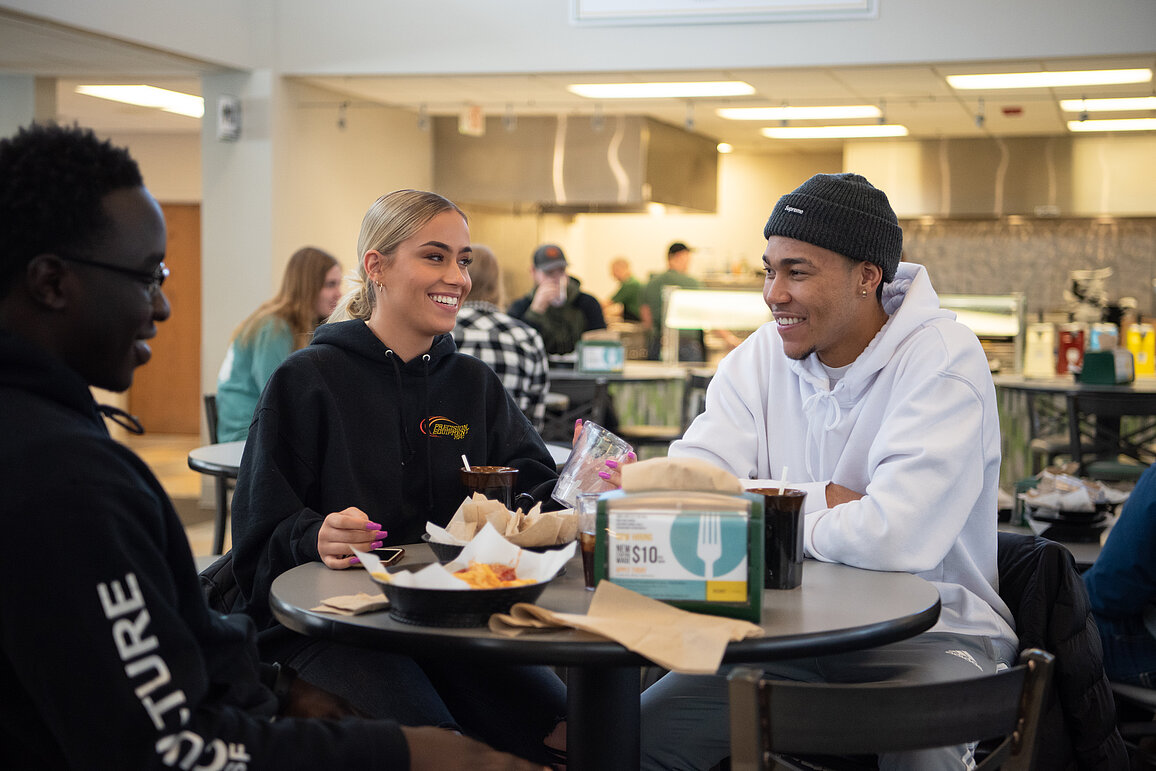 Residence Dining Center
The Residence Dining Center (also known as the RDC or the Res) is a full-service dining facility located in the Reed Johnson-Weible complex. The RDC offers continuous service with soup, salad, and sandwich stations, as well as a grill and continental breakfast area. Along with our continuous service areas, the RDC houses four separate serving stations and Bison Beanery, a full-service coffee shop!
Check out the Menus on the Web feature to view the daily menu choices and create a nutritional analysis to help plan your meals.
Hours of Operation
Academic Year Hours: Monday - Friday: 7am - 7:30pm
Please download the NDSU Dining App for most up-to-date dining center and station hours.
Stations
HOMESTYLE CLASSICS
Serving all of your favorite homestyle dishes, from cheesy omelets to pepperoni pizza.
THUNDAR'S GRILL
Grilling up American staples and specialty sandwiches. Burgers, chicken sandwiches, grilled cheese, and a vegetarian option are also offered daily at The Grill, along with a feature of the day
CREATIONS
We provide ingredients, you create your item.
GLOBAL
Serving a variety of meals from around the world.
DELI, SOUP, SALAD, SANDWICH & PANINI BAR
BISON BEANERY:
All your coffee shop favorites, without the coffee shop prices.
Location:
The RDC is located within the Weible and Reed/Johnson complex. Students within these halls are connected by breezeways to the dining center. The physical address of the RDC 1411 Albrecht Blvd, Fargo, ND.