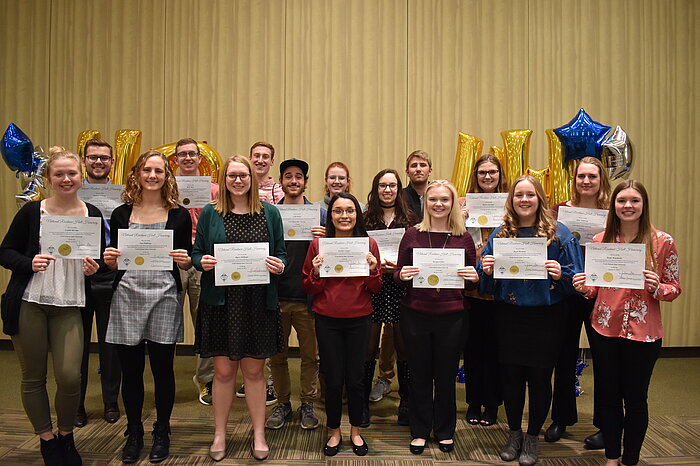 Candidate Membership
How to be a candidate member.
During your first semester in the Bison Chapter of NRHH, you will be a candidate member. Candidate Members attend meetings and events, join committees and vote on some things within the chapter.
Candidate Members participate in a Point System in which members must obtain 15 points during the Fall semester to be eligible for induction into the Bison Chapter in the Spring semester. Candidate Members can track their points using the online point tracker. The points are earned as follows:

Submit required application – 1 Point
Reach out and interact with an Executive Board member – 1 Point
Attend added meetings deemed necessary by the President – 1 Point each
Attend scheduled NRHH meetings – 2 Points each
Submit a quality OTM – 4 Points each
Attend NRHH events – 3 Points each
If you are interested in joining the Bison Chapter of NRHH, please fill out the application and attend the Information Meeting. Date TBD.
If you have any questions about joining NRHH, please contact Carson.Markovic@ndsu.edu